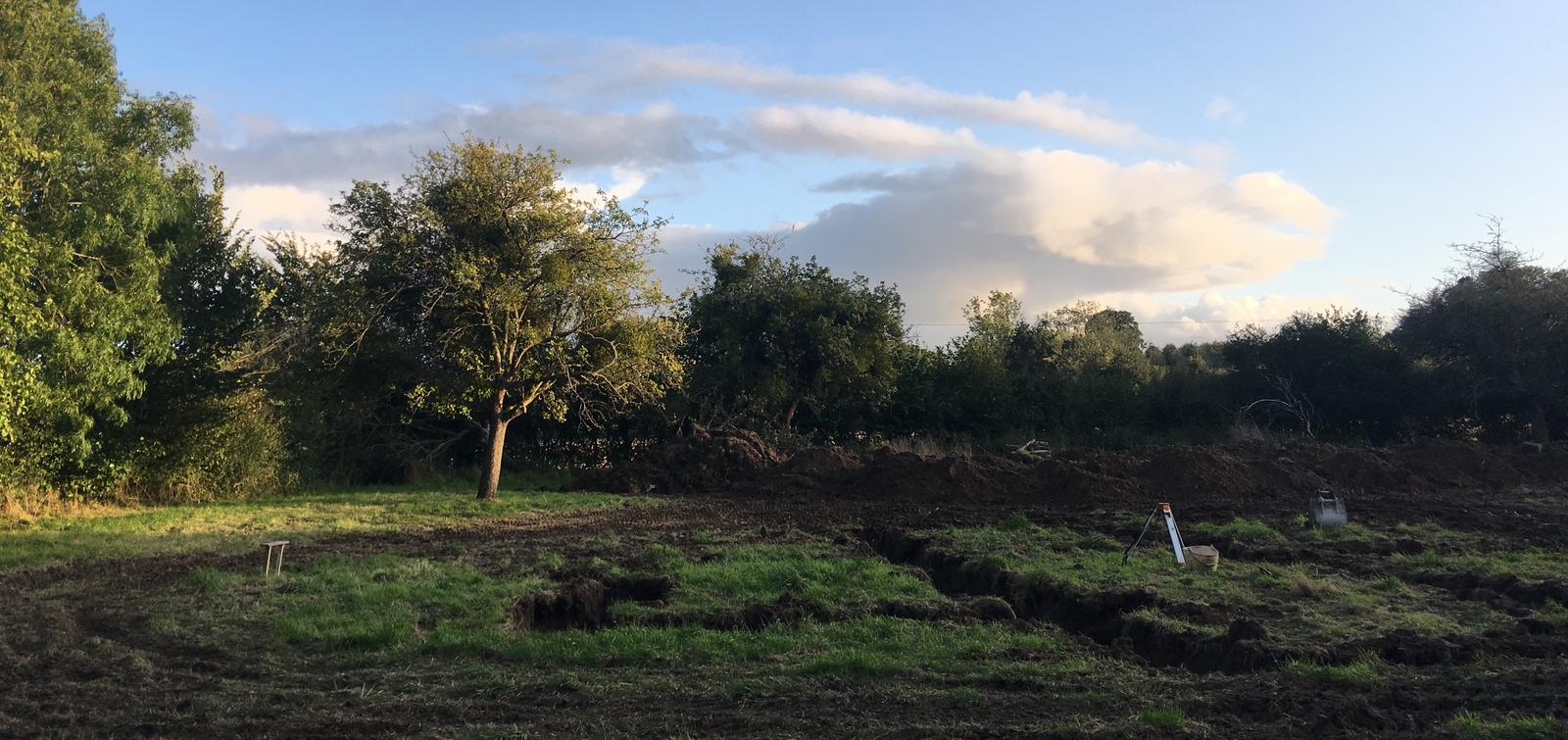 Redgate House Journal No. 1
Introduction
Over the past few months we have been building a new home for John and Patsy Greene
John and Patsy are the owners of Border Oak.
They currently live in the very first Border Oak house, but two years ago decided it was time to downsize. They found a plot in the village where they have lived for more than 50 years (and where John was born) and the adventure began. The site is approximately one acre, with rolling farmland behind,  and was once an old cider orchard. It is opposite their daughter and son - in - law, Merry and Ben, who live at Meadowmead.
John, a highly regarded vernacular architect in his own right, started Border Oak in 1980. This is only his second 'self build' (although he has built thousands for other people) and he worked closely with Darren the lead architect at Border Oak to design a home that combines John's passion for the Arts and Crafts Movement with our innovative construction detail. The aim was to deliver a unique home that will sit beautifully on the gateway to the village, and last for centuries as a celebration of vernacular craftsmanship.
We have prepared a few journal posts outlining the background to Redgate House - how John designed the house, how we secured planning approval and how we have built it (its a bit experimental - we thought it best to research on John and Patsy rather than a real client!) and hope you enjoy hearing more about it over the next few months.