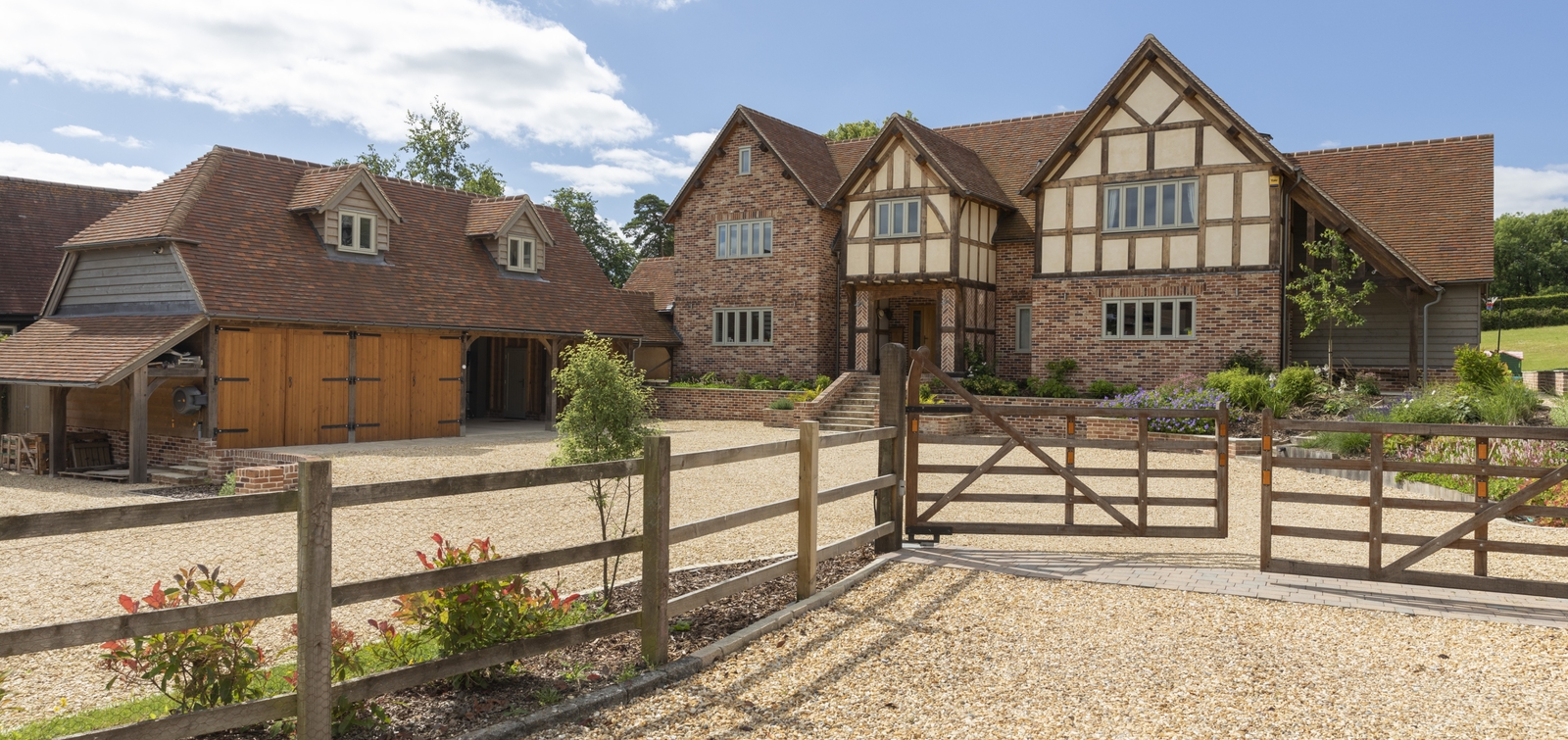 *NEW* Case Study
Berkshire Manor House
The Perfect Family Home 
Our clients had always dreamt of building a home that was completely designed for their individual needs; young family life, country living and working from home. They also wanted to construct a legacy property using traditional craftsmanship and natural materials - integrating modern technologies within a high performance structure that would stand the test of time, and adapt as their family grew and changed.
This beautiful exposed oak frame Manor House is a true collaboration between the client and our architectural design team, with every inch of space and performance scrutinised to exceed expectations.
Read more about this beautiful Border Oak house within our Manor House portfolio.