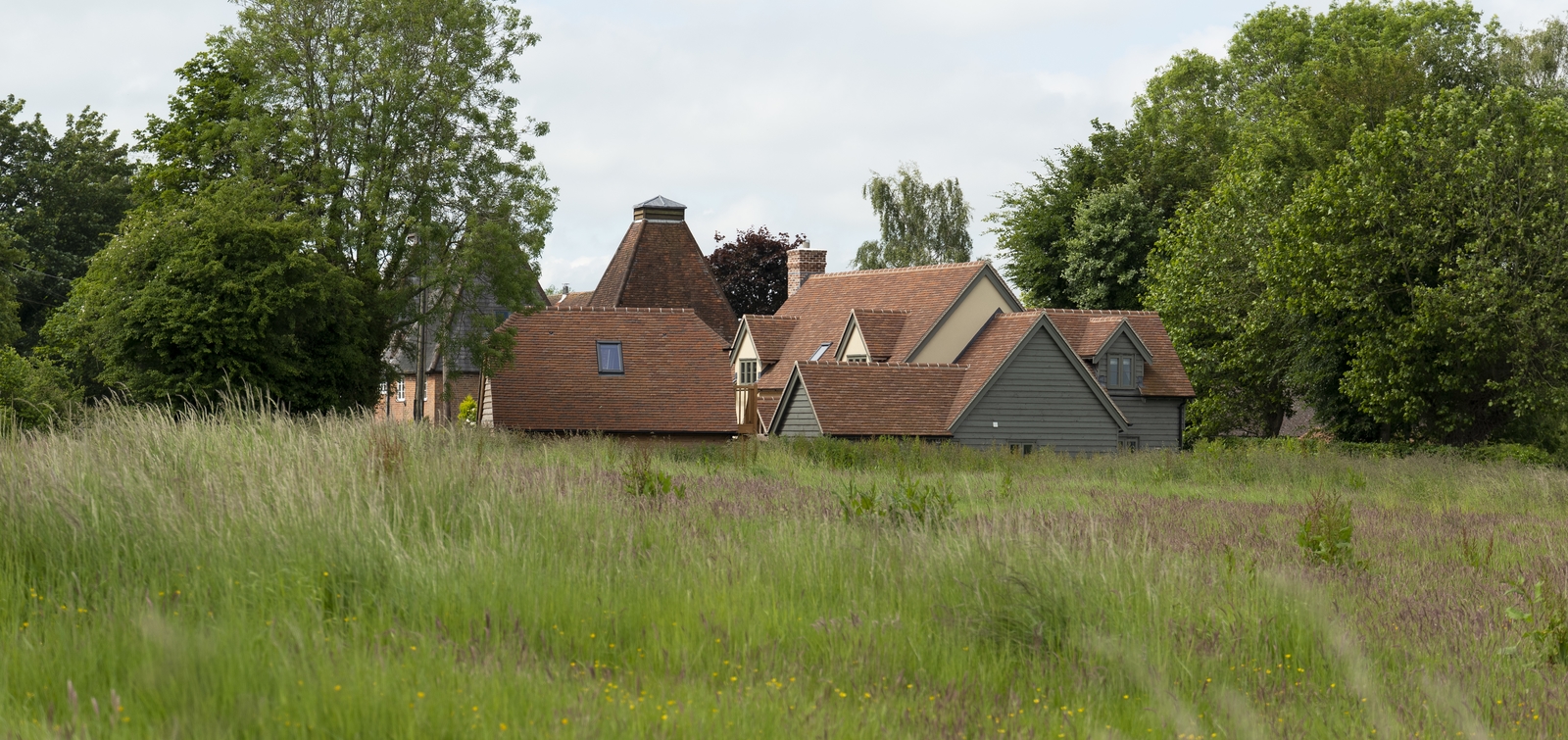 COVID-19 Company Update
June 2020
Dear All,
Work continues as normal (almost!).
Thank you again for your many lovely messages of support. 
The past few months have indeed been a strange time! However it has been heartening for us to be able to continue working on your wonderful projects, one way or another, throughout the crisis. 
We would like to offer a huge thank you to both our existing clients (who have been incredibly understanding and stoic about the unavoidable changes to the their schedules and practical issues with regard to shortages of supplies etc.) and also a 'thank you and welcome' to our new enquiries and clients.  We hope you have found some inspiration during the long days of Lock Down and that we can help shape life in the 'new normal' we find ourselves in.
As Lock Down eases and we continue to reshape our business in order to adapt, it is touching to have your support and we are very grateful.
This journal post is another quick update on the overall situation at Border Oak now we are in a different phase of the pandemic. We are still working hard and adapting wherever needed - so that disruption should be minimal.  
From the moment the Lock Down was announced we felt it was important (for us, our clients and the wider National Effort) to continue to work. We are very aware that many people are relying on us in all sorts of ways.  
As you know our office has remained open and operating from day one. Many of us have been based at home for several months, but we now have more staff in the office and hopefully you should be able to get hold of whomever you need, however you need - email and telephone is best but carrier pigeon is acceptable (we do have a pigeon house). Ben has been released from reception duties and Nat is back in charge, so do feel free to get in touch if you have a query, a project in mind or would like one of our new newspapers or brochures. 
Luckily HQ has enough space for us to accommodate a good covering of staff safely (we are very grateful for our ramshackle collection of offices that have grown organically as we have grown as a business - lots of different rooms for us to space out!) We have allocated a large room for client meetings (and no other purpose) so that essential visits can take place if they cannot be undertaken by Zoom. We have a strict policy for visiting appointments now, and some new protocols in place (including a fancy thermometer!) so please do get in touch if you think you need to meet someone at Border Oak and we can discuss, arrange and explain what will happen when you arrive.
The Govt has explicitly maintained throughout this crisis that construction work should continue.  For a few early weeks this wasn't possible because the industry supply chain effectively closed down or was redirected to essential work.  However almost all of our suppliers and trades are now open, with new 'safe' procedures in place  - which has helped us enormously.  Many have a backlog of orders to wade through, but there is progress and our buyers are working closely with our partners to keep projects flowing. 
By remaining open and active throughout Lockdown Border Oak were able to largely avoid the inevitable backlog, and we were ready to restart construction and manufacturing pretty seamlessly.  We have been operating at almost 100% manufacturing capacity for several weeks now. This is important, otherwise the delays to clients' projects would be impossible to catch up and this would knock on and impact on new projects. We've worked hard ensure this didn't happen and it has enabled us to pick up current project pace and maintain good start dates for new clients. It was a worry that any backlog effecting new project start dates could have serious complications for clients, but we are pleased to say that our schedules and anticipated start dates are strong. 
Alongside our current and new work we are taking some time to investigate and develop new suppliers and products. The Lock Down has, rather ironically, enabled us to look closely at what might improve and broaden our services and we have some exciting plans coming up as a result.  It has been a pleasure to strengthen existing relationships with our suppliers and makers, and to work collaboratively so we can keep designing, making and building. We are looking forward to sharing our new ideas and projects with you on our website and social media pages.
Of course the safety of our brilliant staff and great clients remains uppermost in our minds.  This shapes every decision we make at the moment.  Guidance and directives have been issued by various bodies - we have studied them all and have adopted the strategies within the 'Site Operating Procedures' issued by the Construction Leadership Council and endorsed by Government. All our sites must adhere to the strict guidelines and we are confident this can be managed.
We remain incredibly lucky that almost all of the sites we work on are rural, small and don't rely on public transport. Our craftsmen usually work in small crews and although lodging out of Herefordshire has been problematic we have tried to be resourceful investigating alternative options for these sites. Our aim is to keep the wheels turning and to build beautiful homes for our clients across the UK and abroad. 
Covid 19 has reiterated to us, now more than ever, the true importance of 'home'. From the new enquiries coming in we can already sense a dramatic change in approach - people now need their house to be something more and something that just doesn't exist in the 'ready made' housing typically on offer. Self build is the perfect way to achieve what you want and what will work for you now that our lives have changed.  We have all spent more time than ever before in our homes which will have shown us what works and what needs to be altered as we go forward.
We have found the change in recent client design briefs really enlightening too - here is just a snippet from one we thought might resonate with many of you:
 "After spending weeks upon end here I feel like our current house was designed for another family -for another lifetime. So we are keen to start building our Border Oak dream as soon as we can - sorry for the delay while we pondered what to do. What seemed like a risky move last year, now feels exciting, and necessary. 
The layout of our existing house is definitely all wrong - the spaces are in the wrong order and feel too dark and small. Now we need our home to be a potential classroom, a gym, an office (actually two offices please), a quiet space to escape  (lets call it the 'staff room'!) and also somewhere where we feel safe and not restricted - not incarcerated. I would like to see the garden and views from most rooms if I can. Actually I would love to be able to feel as if the light and nature were inside with us a bit too - if that is even possible? I really think we could build something with a smaller footprint than we have now, and yet it would probably feel bigger because the rooms would be more logical and adaptable. But I'm not sure full 'open plan' is the answer for us- not unless I can also carve out a few smaller spaces to hide the daily junk (back to the staff room/panic room scenario!) and I definitely would like the biggest pantry you can squeeze in - not sure I can face the weekly shop again after getting used to deliveries! Mum is now sure she will move with us as discussed when we met you on site. I think she found Lock Down very trying and being away from her was hard. The one bed annex idea would be fine, all on one level please - as the garden is her main focus and I know she will love creating a fantastic veggie garden at the new plot - I may even treat her to one of your potting sheds! My office can go above the garage though - I will need a kitchenette up there too as it can double up as guest accommodation as I bet we will be a popular 'self isolation' venue for friends once we make our move into the country! 
Really looking forward to working with you and your design team to make the most of the plot we have - we should have done it sooner."
So, in conclusion Border Oak are open and working, adapting as we can and finding new ways to deliver. 
We hope you stay safe and well, and look forward to hearing from you if you have a project in mind or have any questions about what we do. 
Keep an eye on the website and Instagram for updates and snippets of news each day. 
With our best wishes
Border Oak
A bit more information for you:
Oak Supplies
We work with sustainable oak merchants in both France and the UK and luckily our breadth of suppliers (many of whom we have worked with for decades), are still able to meet our advanced orders and timelines. We are also hoping to work with new suppliers who are also FSC and PEFC certified and accredited to give us additional flexibility. There is no major delay to our oak deliveries at the moment.
Our design team continue to work really hard so that we have the necessary construction and workshop drawings in advance. Cutting lists are up to date, enabling us to maintain production timescales through to the end of the Autumn at least. 
Workshops and On Site
Workshop production (observing social distancing and recommended hygiene guidelines) is back up and running almost at 100% capacity. We reintroduced this gradually so that everyone had chance to get used to the new processes and requirements.  We are fortunate to have three separate workshops, plenty of space and passionate carpenters. 
Most of our construction sites have been reopened, but schedules have been adapted to spread labour safely. Project managers and site crews have been briefed on expectations and requirements in line with the guidance issued by Govt. and industry bodies.  Deliveries to site are contactless and procedures on site have changed - no more bait hut banter.......
The Offices
We are fortunate that we operate a multi-discipline business (design, manufacture and construction) which has proven surprisingly agile.  We have been able to adapt and will continue to do so. 
We are now able to undertake site visits for both outbuildings and houses - please do get in touch so we can discuss in more detail. These will be undertaken outside and observing social distance. Likewise some visits to the office might be possible. We can also arrange a Zoom meeting if that is your preference.
Sadly we not able to hold our usual Spring/summer schedule of open days.  We are looking at other ways to share our show homes though, so keep checking back for videos and photo tours.  The Homebuilding and Renovating Shows have been cancelled until 2021 but we are keen to fill the gap for our clients and will get our thinking caps on. We will let you know when Open Days and shows are back in the schedule and look forward to meeting you again.
If you need to visit St Michaels Cottage (our showhome in Kingsland) we may be able to arrange a socially distant viewing for you - please contact the office to discuss. 
Design work, quotations, specification detailing, procurement, planning applications, contract negotiations, outbuildings, porches, plots & house sales etc are all fully active.  Increased levels of enquiries has meant there may be a slight delay in response , but we are catching up all the time.  Home offices, studios, potting sheds, additional accommodation and outbuildings are particularly popular!  
Thanks to our technology infrastructure office staff are now working in around 25 different geographical locations, yet fully connected and networked.  At the beginning of the year this would have seemed impossible.  Lots of us have worked together in the same offices for over 20 years, so solitary working has taken some getting used to and I know that the office chat is being missed.  
We have noticed that our website and social media sites are having more visits and interaction than ever before and so we will aim to keep this live and busy. 
Finally, 2020 was our 40th Year and we had many 'celebrations' planned. We have decided that we will postpone most of these until 2021 as it seems best to knuckle down and focus on clients projects for now - and then really celebrate when the time is right. What is one more year when you've done 40 already eh?