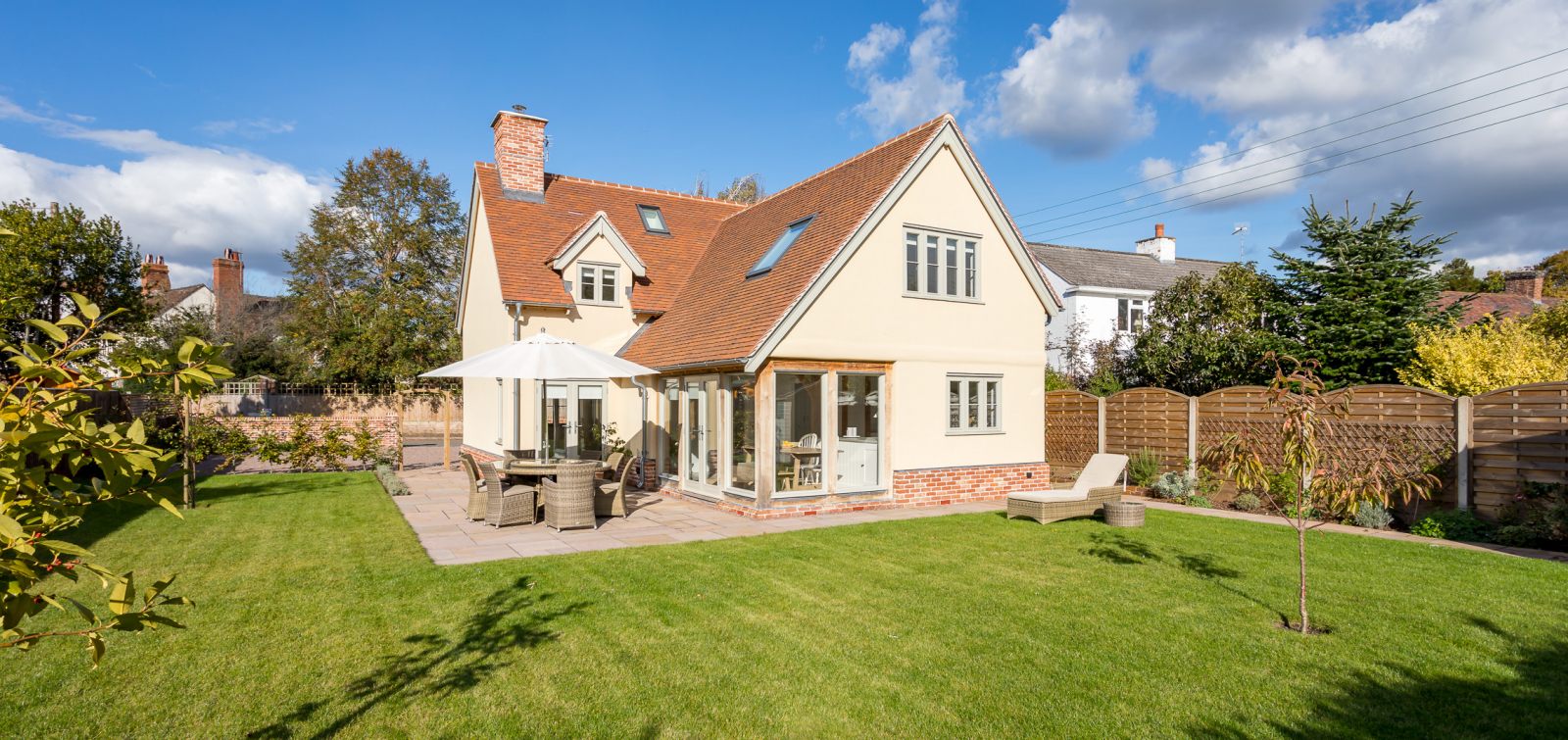 Orchard Cottage
Bespoke Pearmain Cottage
We love seeing finished projects especially when they are something really stunning like this super pretty Cottage that was recently built on a garden plot in Worcestershire.
The lovely, bespoke design was created to suit Planning requirements and site constraints whilst keeping the original Pearmain look which hopefully you will agree that our clients and architects have managed to achieve.
We love the colour palette of natural, recyclable and low impact materials as well as the light and modern approach to interiors. Our favourite room has to be the kitchen with a large glazed area providing structure and character without being over dominant, the perfect place for when the  summer evening's finally arrive.