Our client's had always dreamt of building a home that was designed for their specific needs – for young family life, for country living and to work from home as required. But they also wanted a home built using craftsmanship and natural materials - integrating subtle modern technologies within a structure that would stand the test of time and adapt as their family grew and changed. This Berkshire Manor House is a true collaboration between client and design team – every inch was scrutinised and reworked to achieve what the family needed.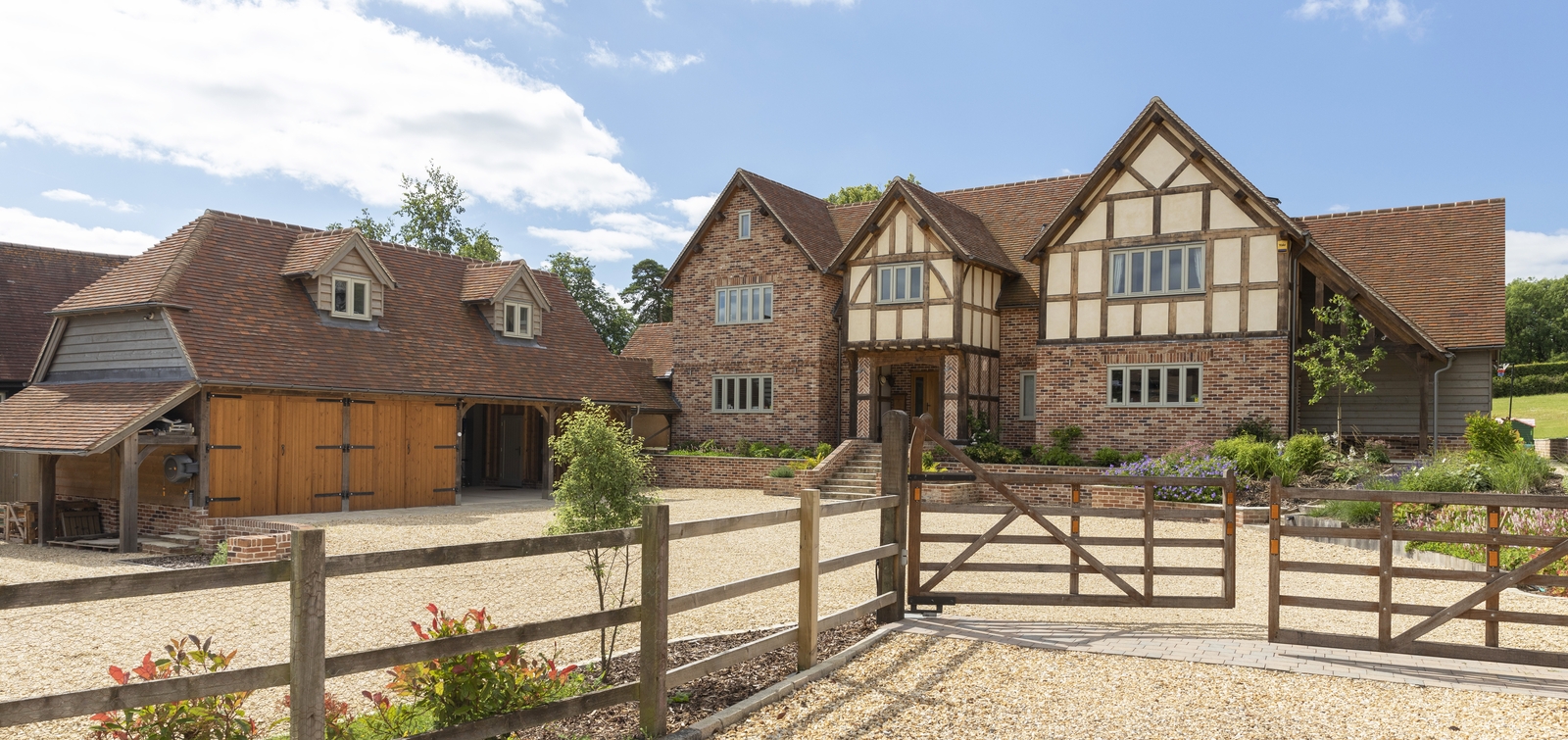 Based upon a traditional manor house layout – a central bay with two cross wings punctuated by a large double height and jettied porch, the client brief was to create a modern 'farmhouse' which would make sense on the 3-acre plot which had retained the barns from a previous farm. The plot came with planning approval but it wasn't what our client's wanted so a new bespoke design, more in keeping with the status of the AONB land, was drawn by Border Oak and the new scheme sailed through the planning process. 
Using a combination of SIPs faced in handmade brick alongside exposed oak framing and rendered panels, the house has been designed as a strong architectural statement but also with variation, detail and texture to weather softly into the setting (which is domestic to the front but very rural to the rear) – the brickwork is particularly well thought through, but the design is also successful thanks to the overall palette of natural materials well executed and the voids, projections and varying gables which soften the mass of the house and create visual interest and interplay with the garden.
There are five bedrooms on the upper floor connected by a striking circular landing which showcases the vaulted space but also connects the upper floor to the beautiful country setting – bring the vista into the home through a two-storey glazed gable. The large open hallway with the feature gallery landing on three side is the unifying element that ensure the house is neither too linear nor too imposing - it was very important that this home was designed as a family home and for all the spaces to serve a purpose and function.
Features
Vaulted Ceiling, Cruck Frame, Attic Rooms, Large Open Hallway with Mezzanine
Scopes of work
Border Oak Scope of works:
Design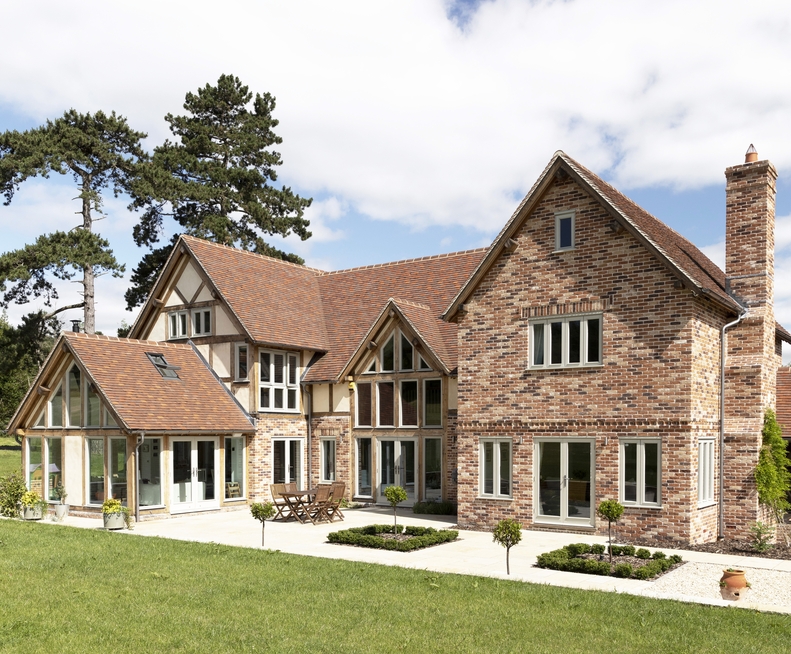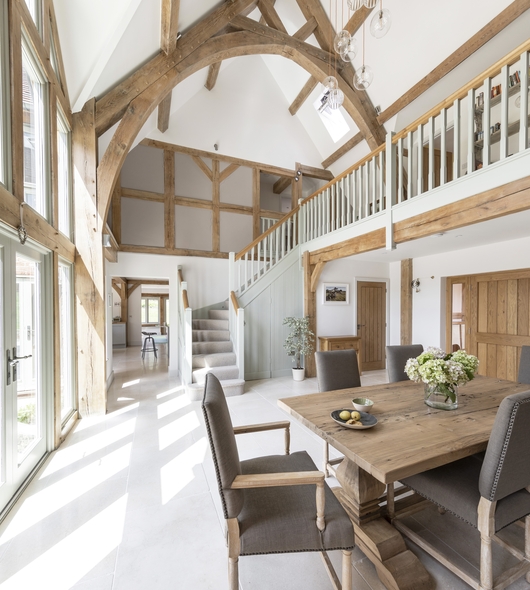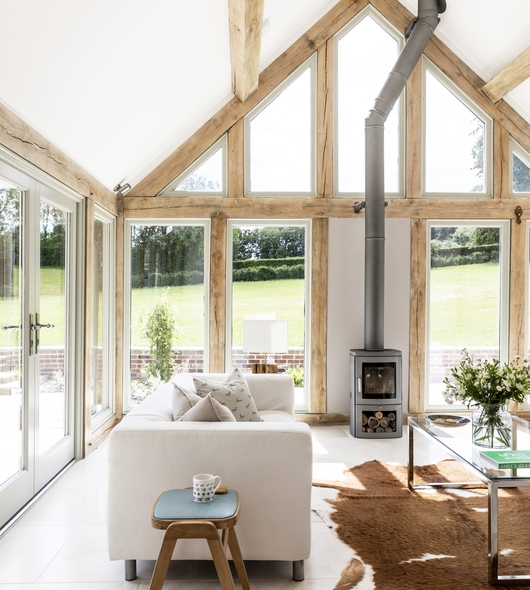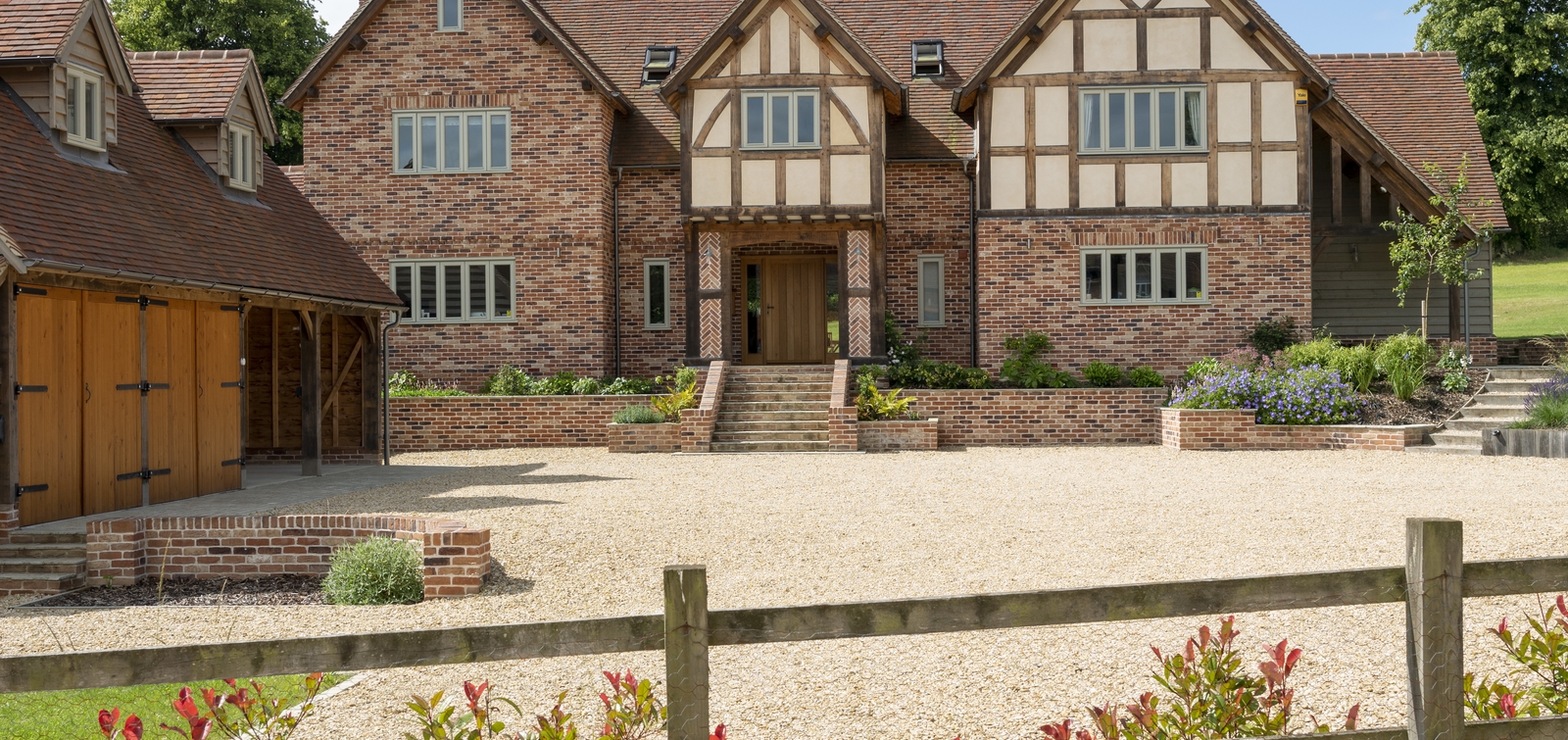 View more images