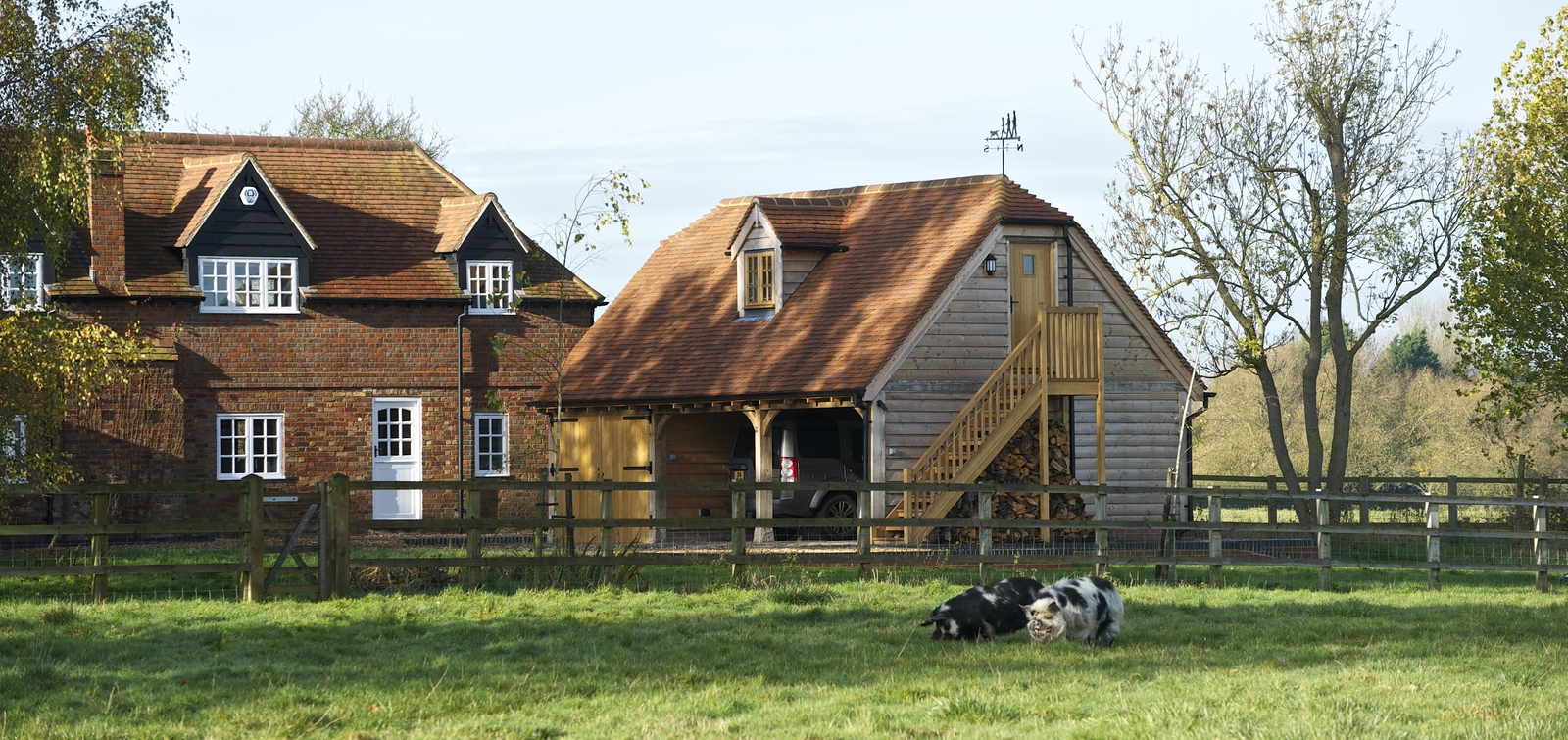 Meet the Team - Joe
Joe Doyle - Outbuildings Manager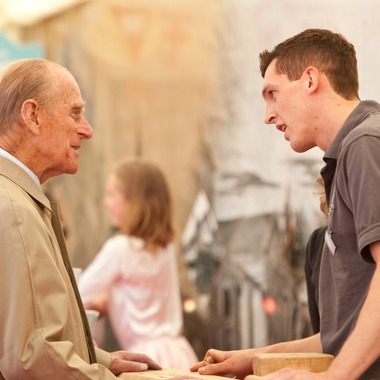 Joe Doyle - Outbuildings Manager
I have worked at Border Oak for 10 years this Winter.
I jumped at the chance to work for a company that takes great pride in their product and started off working in the outbuildings workshop as a carpenter. I was in the workshop for 6 years - and I learnt so much during this time: how to work with oak, how to erect the buildings and how the company works as a whole.
I have always strived to get better and when the opportunity came along to assist my Outbuildings Manager I couldn't turn down the chance. I worked along side Les Forsbrook for 3 years and when he retired in 2019 I took over his role. 
My role as Outbuildings Manager involves the day to day running and programming of the outbuildings workshop and overseeing all of my projects around the country. We build anything from cart sheds and garages, to annexes, cabins, pergolas, potting sheds, barns and shelters. My favourite aspect of the job is the client interaction, and the lovely repeat clients that you can build a good working relationship with.
I've been lucky to be involved with so many amazing projects, but one that stands out in particular was Willow Cottage. This was my first ever job as a Project Manager - it was a great learning experience and the clients were fantastic to work with. The end result was incredible and Willow Cottage later won "Best Oak Framed House" in the prestigious Build It Magazine Awards 2018 and has featured in lots of press features and magazines.
My most memorable moment of working for Border Oak so far has been meeting and having a conversation with the Duke of Edinburgh in Hereford for the Queens Diamond Jubilee. He took particular interest in who we are and what we were doing, before he was moved swiftly on to see other things! 
I very much look forward to the next 10 years and beyond at Border Oak, it really is a fantastic company to work for!
To find out more about our Outbuildings click here