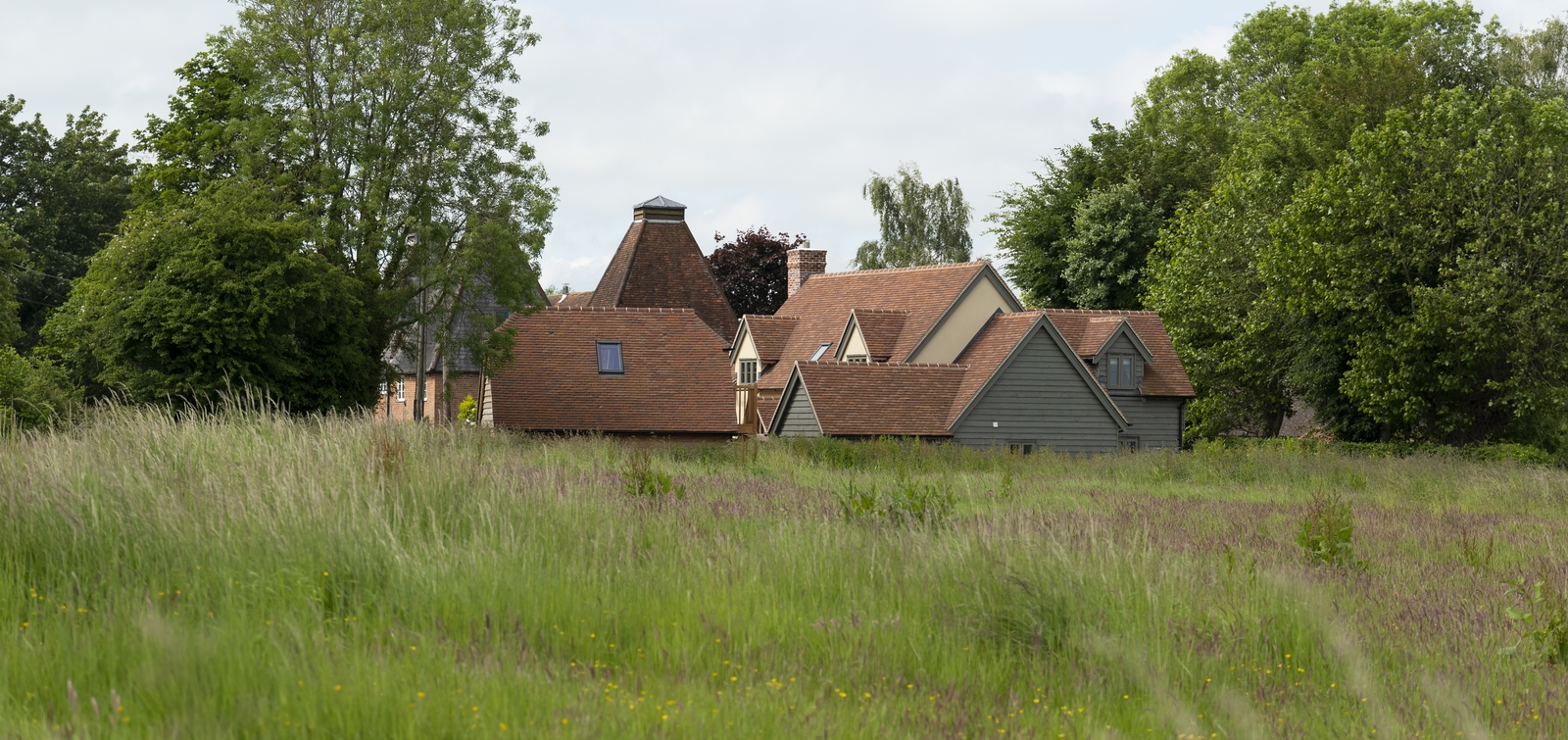 Homebuilding & Renovating Awards 2020
Lifetime Achievement Award
We are utterly delighted to announce that John Greene, our Director, has been awarded the prestigious Life Time Achievement accolade at the inaugural Homebuilding and Renovating Magazine Awards for his services to the self and custom build sector.
The award was announced on the weekend and is a wonderful accolade to receive in Border Oak's 40th anniversary.
John started Border Oak in 1980 with his Brother-in-Law Mark Hicks, and they were originally based in a modest workshop in Johns orchard in Eardisland, North Herefordshire. John still lives in the first Border Oak home, built in the same orchard as the workshop, but is currently embarking on his second personal self build project just a couple of hundred yards away.
John is an exceptionally talented vernacular architect by profession and has been Managing Director and owner of Border Oak for 4 decades, working alongside many family members and talented colleagues he feels are also his family. John always set out to establish a unique home building approach, with an unmatched reputation for innovation, craftsmanship, quality and fairness. He has not stopped since - diversifying and inventing whenever he can, making sure that high quality, sustainable and bespoke housing is an option for all.
The judges wanted to recognise his unique and longlasting contribution to the entire industry - commenting that not only has he created and influenced the oak frame sector but has also forged and shaped the wider custom and self build landscape of the UK.
Everyone at Border Oak is delighted that John has been unanimously selected as the worthy recipient of a Lifetime Achievement Award - and we are all enjoying his awkward embarrassment considerably!
Watch our video of congratulations here