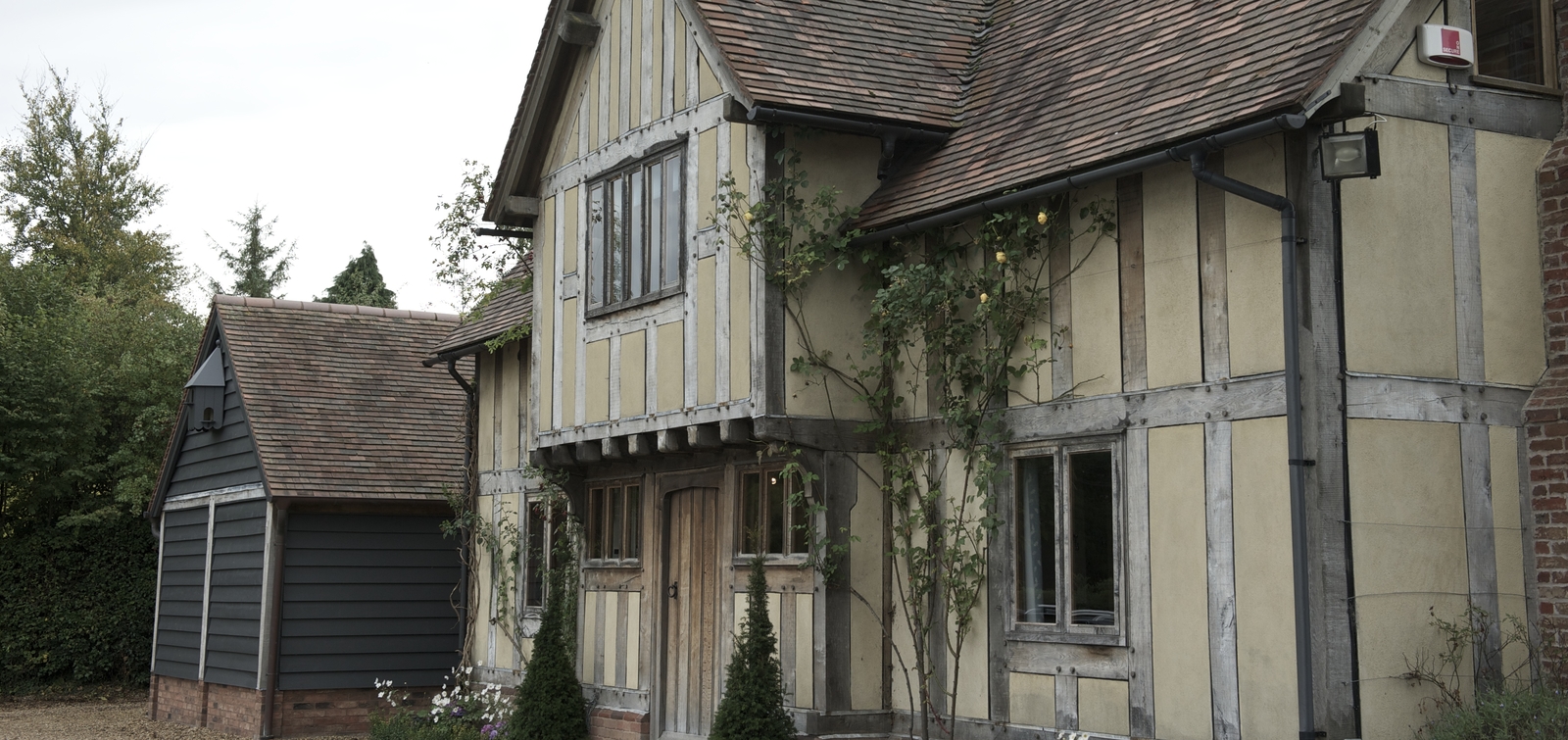 Meet the Team
Julie Lawrence
I started working at Border Oak in 1993, when I was just 19 - that is a long time ago!!!!
My first job at Border Oak was Receptionist. I dealt with all initial enquiries, answered the phones and also helped out with general administration duties.
After a few years I became John Greene's PA, and for the first time had my very own office. I love my office as it sits at the front of the Border Oak cottage we work from, with a large window and far reaching views over Herefordshire Countryside - I have got the best view in the whole of the Company!  Every now and then I hear suggestions that I should move office as it might be more practical, but I have confirmed that this would not be a good idea!  
As Border Oak grew I became more involved with the sales side of projects, and now my main role is dealing with all aspects of sales. This includes client meetings, the purchase and sale of Border Oak plots, handling quotes, ongoing enquiries and passing projects over to our Contracts Department.
I absolutely adore my job as I get to work with so many wonderful clients - they really do become friends very quickly. I'm very fortunate to have seen hundreds of beautiful Border Oak homes during my time, and they are all so special and unique. I think we have a genuinely unrivalled skill for designing and building incredible structures of the highest quality. What we do just can't be matched, no matter how many people try to replicate it.  I feel privileged to be part of the 'self build' journey with our clients - helping their dreams come alive and building wonderful family homes.
I have also been incredibly lucky to work with amazing colleagues (all of whom have become my friends) and alongside John Greene, who is like my adoptive dad.  John is a true gentleman - adored by all of us who work at Border Oak, and the many hundreds of clients he has met since Border Oak was first started in 1980.  It's true to say that I have been taught by the best.  
So here's to the next 27 years! I might be able to retire by then (as long as the Government doesn't alter the Pension Age!). Saying that, would I ever retire? Probably not, they will have to drag me out…..