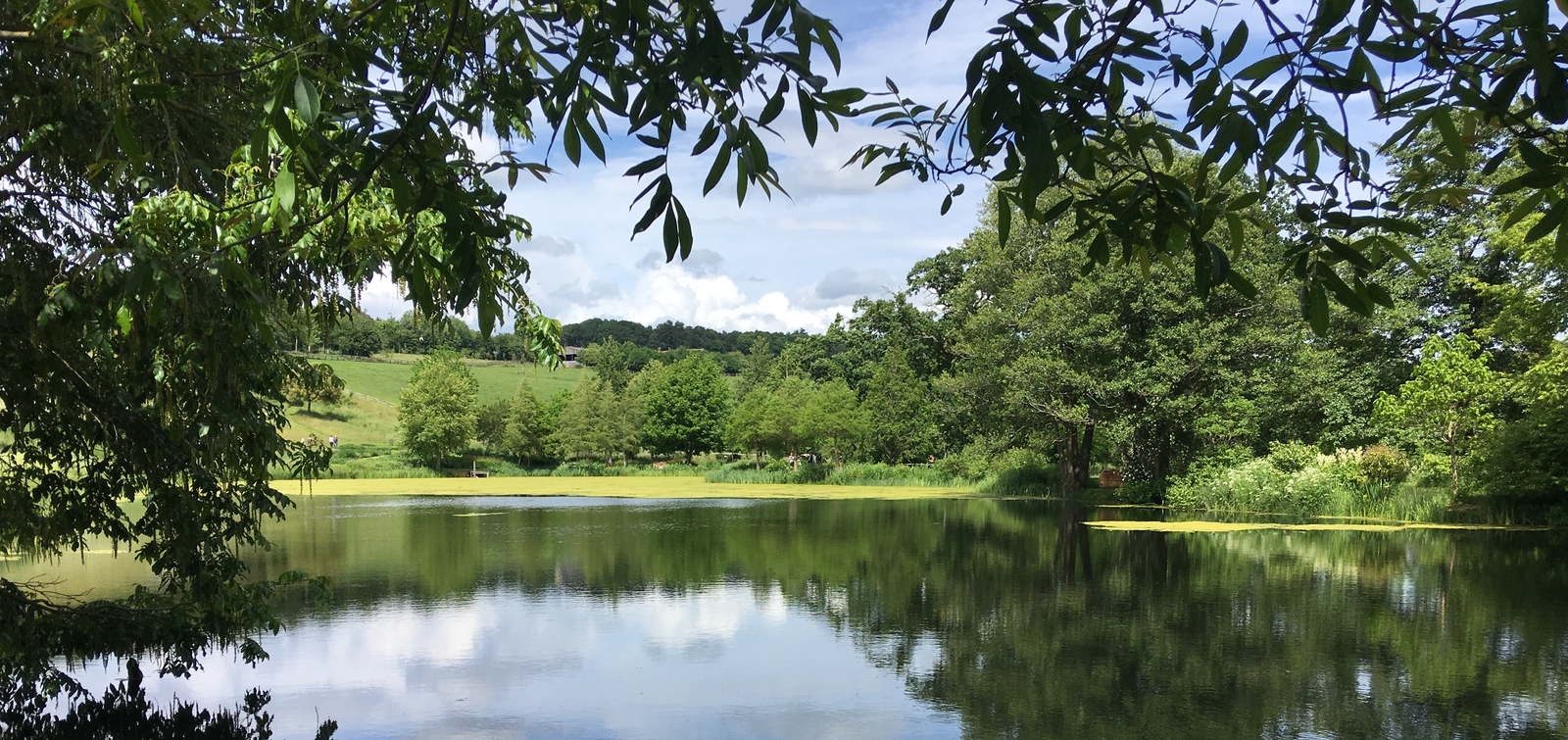 Herefordshire Phosphate Moratorium
October 2020
You may have noticed that our plot cupboard (plots) is looking a little bare.
The unprecedented demand for our products over the past few months has meant that we have sold all of our plots and houses. We would normally have a rolling stock of new plots to fill the gap, however currently in Herefordshire there is a planning moratorium (issued in October 2019). This is the result of the high level of phosphates in the River Lugg. This pollution is effectively preventing approvals throughout the northern part of the county until a restoration plan can be agreed. 
However our Creative Director Merry Albright has established, alongside her cousin Jim Hicks who also used to work at Border Oak, a Construction Industry Lobby Group. The group have been working very hard to establish data and force actions to help lift the moratorium. Merry and Jim discovered that the moratorium was only applied against new homes, despite the pollution being 66% agricultural and despite new homes contributing around 0.15% of the annual phosphate load. They also discovered that many of the restorative actions put forward by the various agencies involved were voluntary and without evidence, but that Natural England expected any solutions to be 'certain' and demonstrable.
Merry and Jim have lobbied every partner or expert they can think of as well as working with Herefordshire Council to find a pathway forward. They were successful in identifying and helping to secure £3 million of funding to be spent on the phosphate issues, which are likely to be spent on Integrated Wetlands and reversion of  intensive farmland - all of which have added biodiversity and ecology benefits. The first integrated wetland proposal has been submitted for planning approval and we hope this will be available for 'credit' trading soon.
The Construction Lobby Group are also working with Jesse Norman MP and Bill Wiggin MP to get Govt. support and endorsement as they have in Hampshire. And Merry and Jim are now members of the Nutrient Management Board and hope to be able to shape some of the new Nutrient Management Plan which should secure river water quality, release the moratorium and protect the environment. 
It has been a very, very frustrating 12 months and there is much to do but for the first time Merry feels there is a more positive feeling to negotiations. It is never nice (or fair) to be blamed and punished for something that you can prove you aren't responsible for. It is also soul destroying to know that the river environment is struggling. However we are confident that change is coming and that the actions we are taking - including buying our very own smallholding to take out of intensive production - will mean that plots will soon be flowing again and that the beautiful countryside and river environment will be better than ever. 
And don't despair - we do have plots waiting and ready to be released. We have a proposal for 3 homes in Bridstow near Ross on Wye that is in the planning system currently - this is not affected by the moratorium that should have a determination soon. We also have three plots in Pembridge, 5 in Yarpole and 8 in Luston that we hope will be approved soon and available to buy. These will all be added to our Plot List pages as soon as we know - but rest assured Merry and her colleagues in the lobby group are working tirelessly to resolve this problem as quickly as we can. 
River water quality is a national issue at the moment and it is likely that other areas will come across nutrient pollution and impacts upon planning. If this is affecting your plot or project do get in touch and we will do our best to help.