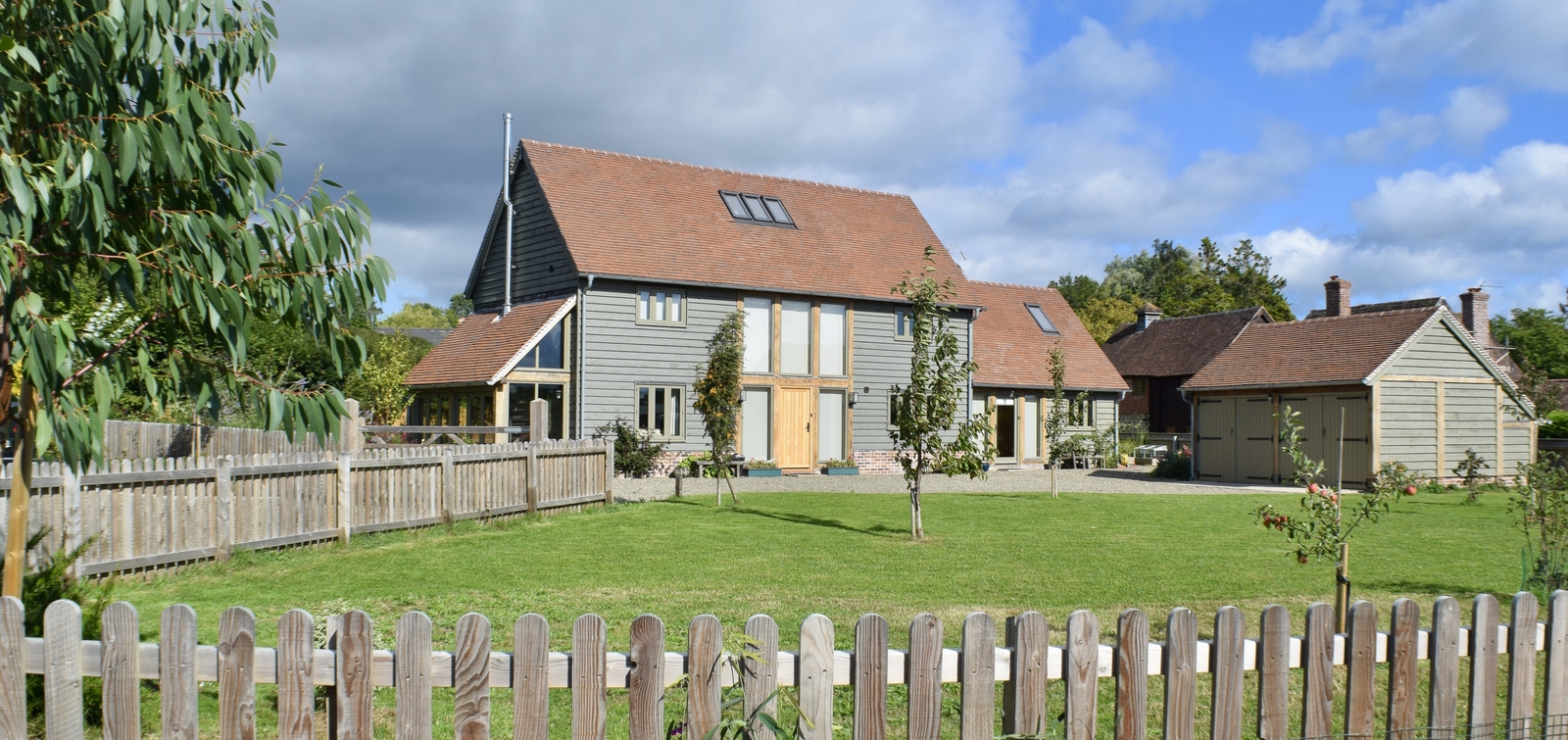 The Daily Telegraph Homebuilding & Renovating Awards: Best Custom Build Project 2021
Custom Build Project, Yarpole
We were thrilled to hear that our fabulous Custom Build project at Yarpole, Herefordshire has won Best Custom Build Project 2021 in The Daily Telegraph Homebuilding & Renovating Awards!
This scheme is nearing completion and is pretty special - a unique partnership project between Border Oak and the landowners - where we have created 9 self & custom build plots of varying sizes and bespoke designs. 
All of the plots, fully serviced and sold with detailed planning approval, were bought as either custom build (a commissioned home built by Border Oak to our clients specification), self build (oak frame and encapsulation by Border Oak with client completing the remaining work) and custom finish (whole house built but with interior choices selected by purchaser) projects  - to suit our clients. 
The landowner has gifted a large piece of ground to the village for their community green, with the public footpath through the development site enhanced and integrated plus hundreds of meters of new native hedge planted. New trees, wild flower verges and permeable shared surfaces have been included, along side a broad palette of natural materials such as green oak, timber cladding, slate, clay, brick and render. Designs are both traditional and contemporary but were all conceived to suit the beautiful vernacular of the village. 
Border Oak have also supported the community run village pub with a large private, interest free loan so that the new residents have somewhere great to eat, meet and drink!
Border Oak have also purchased the farmyard next door to hopefully bring forward another 6 custom build plots, complete with a meadow, woodland and wetland area. More on this coming as soon as possible!