Merry Albright
Creative Director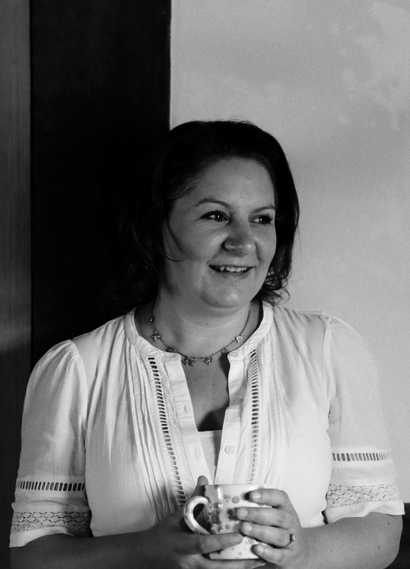 When did you start working at Border Oak?  I can't remember - a long time ago. I came (with my colouring pencils) to help with a small presentation and never left.
Your interests:  Anything to do with houses and interiors, art and architecture. I've also really enjoyed starting playing netball again (although I'm too old really), and love skiing en masse with my family or friends. But my children are my biggest 'interest' - I still find them fascinating (as only a mother could).
Favourite part of your job?  Everything (apart from the administration - not my strongest suit). I'm so lucky, my job is pretty amazing. One day I might be working with the architectural team creating new house designs, the next I can be found on site annoying the builders, or making a presentation to a Parish Council and negotiating with a planning officer.  I'm also especially lucky to work with great colleagues - friends really - and to work for my father. He won't like me saying this but he's the cleverest, kindest, most talented and generous person I know - working with, and learning from, him is a privilege.
Favourite Border Oak feature:  Our oak frames are just beautiful - because they are made by hand and designed with care and diligence. I love walking around the workshop and seeing what the guys are making - it's awe inspiring.
I feel it's our responsibility to ensure that such a wonderful, artisan craft remains relevant in the 21st Century, especially as my father revived the lost craft of oak framing and has spent his working life trying to protect and preserve the skills. I love that a Border Oak house is anchored by authenticity - and we are building homes that will last for centuries.