A small, but perfectly formed, woodland cabin brimming with unexpected delights.
A chance discussion with their neighbours lead to our clients, two sisters,  purchasing a large site in the New Forest that was occupied by an old post war cabin. Jumping at the rare chance to get on the property ladder in their local, but expensive, area the sisters approached Border Oak to work on designs for a replacement cottage.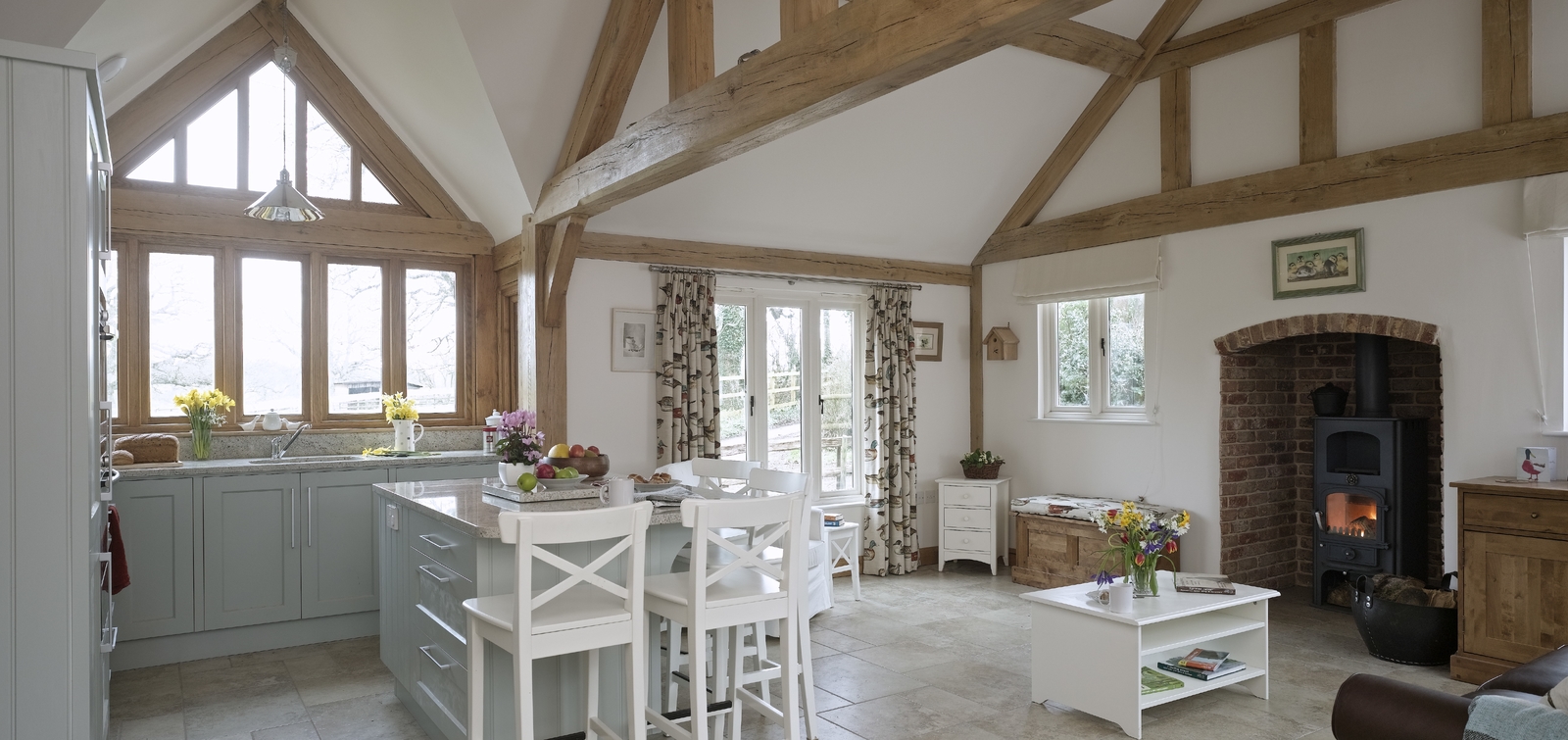 Wren Cottage
Unfortunately, the planning department were not willing to allow a significant increase in floor area, or additional height and furthermore decided that the original cabin was a 'holiday home' and that this occupancy restriction should remain, so Border Oak revised the design proposal to reflect the restrictions, maximise potential and secure approval.
The resulting cottage is only 46m2 (a 50% increase on the original area), but it has been designed and built to feel much larger. The open plan sitting room and kitchen are vaulted with large windows on all sides and the ground floor bedroom is supplemented by a mezzanine bedroom over - reached by an ingenious oak paddle ladder and defined, but not enclosed by, a handcrafted oak balustrade overlooking the central space. An inglenook fireplace with woodburner can heat the entire building using timber from the forest as well as bake a potato and boil a kettle at the same time! Long sight lines have been created through the building to give a sense of space and journey, whilst a clever gabled projection has been devised to jut out enough to house the kitchen units on one side and create a porch area on the other. These nooks have the benefit of squeezing in the essentials and delivering architectural interest whilst leaving the main room to work hard and look good without over cluttering.
Externally, the cottage is weatherboarded over a handmade brick plinth with handmade clay tiles on the roof.
Features
Vaulted Ceilings, Mezzanine second bedroom, Open Plan Living.
Scopes of work
Border Oak Scope of works:
Design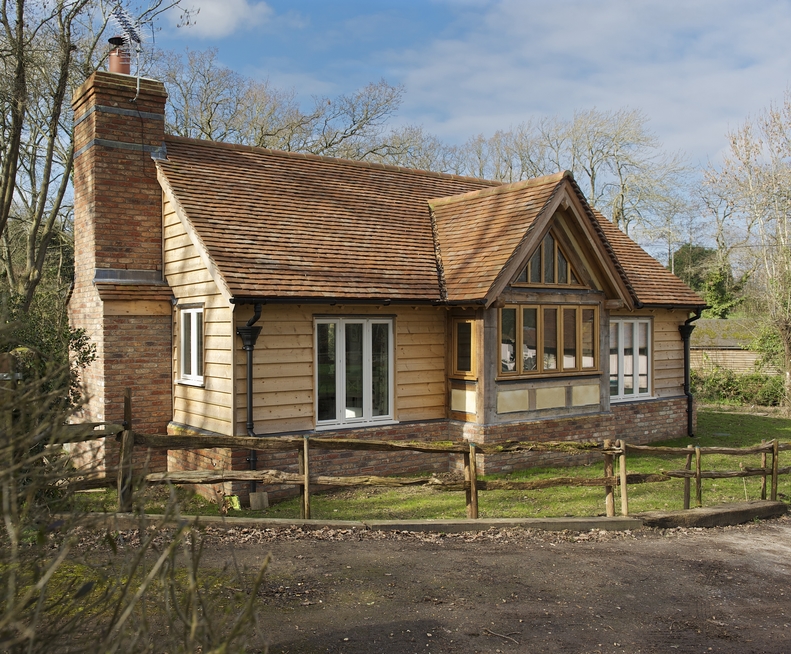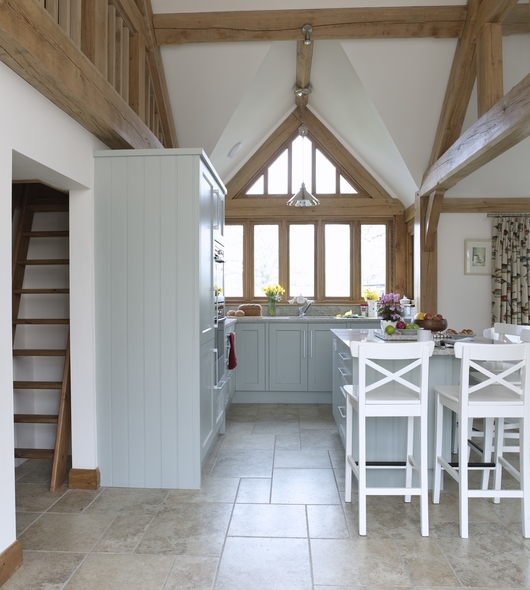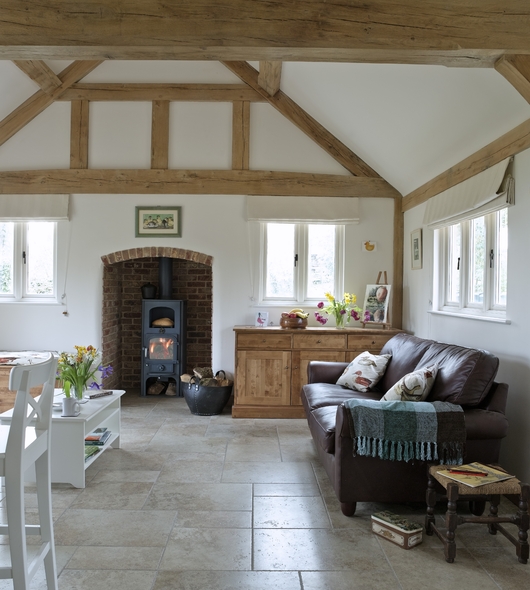 View more images
The clients thoughts.......
"The house is beautiful and I think it is the very best we could have done to get the feeling of a proper home in such a small space. We love the Border Oak quality and the simplicity of their style - and the people there were lovely to deal with too."