A beautiful stone and timber cottage tucked away on a hidden plot at the edge of a quintessential Cotswold village within a Conservation Area.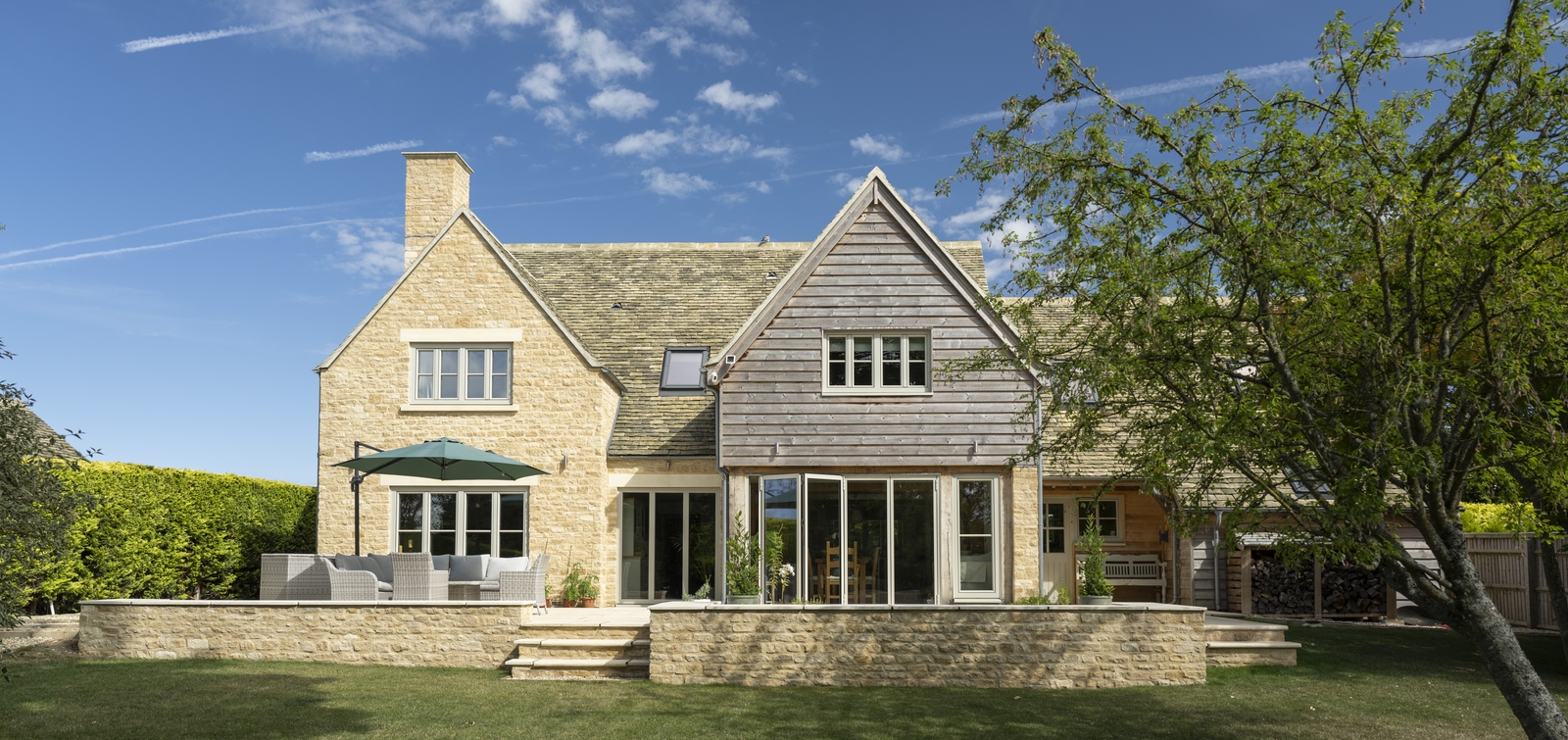 The plot had the benefit of existing planning permission, but the approved design sadly didn't meet the clients needs, or maximise the plot. Border Oak worked with our clients to develop the scheme further in order to capture a new look and layout; making the most of the sites' potential whilst keeping within the restrictions of the previous approval. 
Planning was a complicated negotiation, but by collaborating with the Planning Officer and Conservation Team over a long period of time, we were able to find common ground and demonstrate how our scheme would enhance the setting. We also agreed to phase the applications and secure the detached oak framed outbuilding at later date.
Post approval, we continued to work with the Conservation Team to ensure the window details, construction detailing and stonework (sourced from a local quarry) were perfected. The Conservation Officer was very helpful, which helped us to make good decisions which improved the scheme overall. 
The construction detailing is especially beautiful  - using a soft palette of golden Cotswold Stone, natural timber boarding (which is already mellowing) and triple glazed joinery finished in a soft powder green, which is typical of the area. Diminishing stone roof tiles meet a deep powder coated gutter with a vernacular 'tight eaves' detail. 
The front door is a bespoke arched head solid oak door set within a stone porch framed with dressed stone quoins. The rear of the house is more contemporary; combining glass with oak and enabling the principle living spaces to open onto a wonderful raised terrace and the garden beyond.
Features
Local stone and weatherboard, vernacular detailing, bifold doors, vaulted ceilings
Scopes of work
Border Oak Scope of works:
Design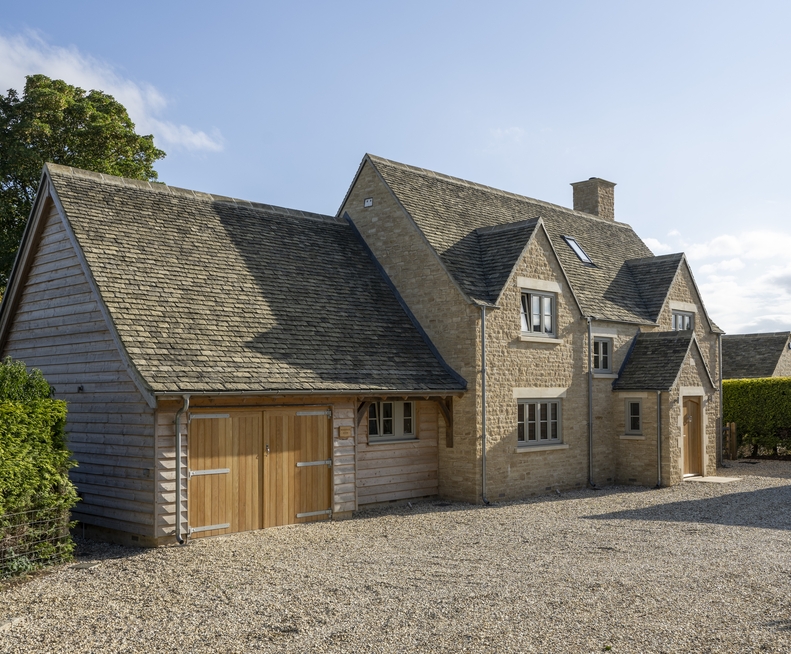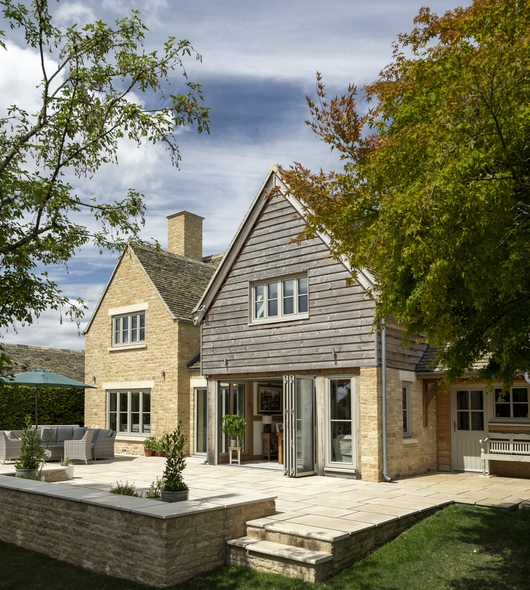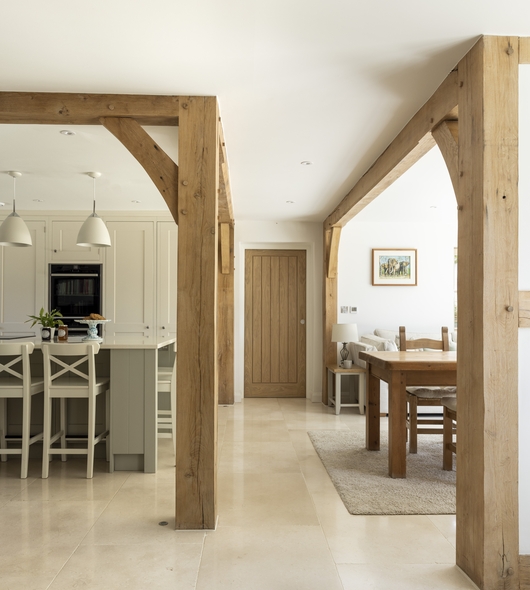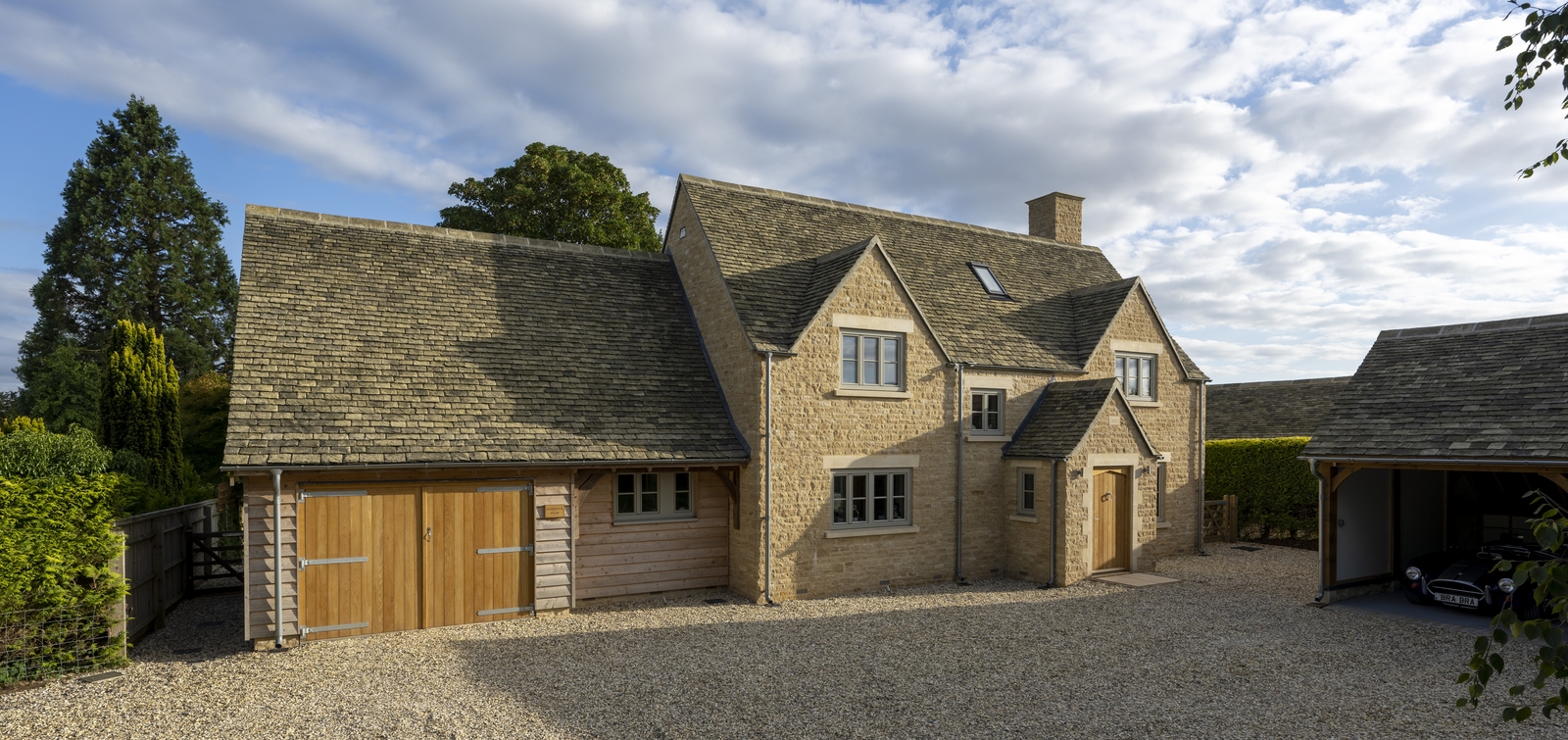 View more images