Meadowmead is an award winning, bespoke family home built in 2016 on a 6 acre plot on the edge of a Conservation Area village. The design focusses upon large, open plan family spaces that flow through and around a central courtyard.
Winner of the Homebuilding and Renovating and Daily Telegraph Awards 2017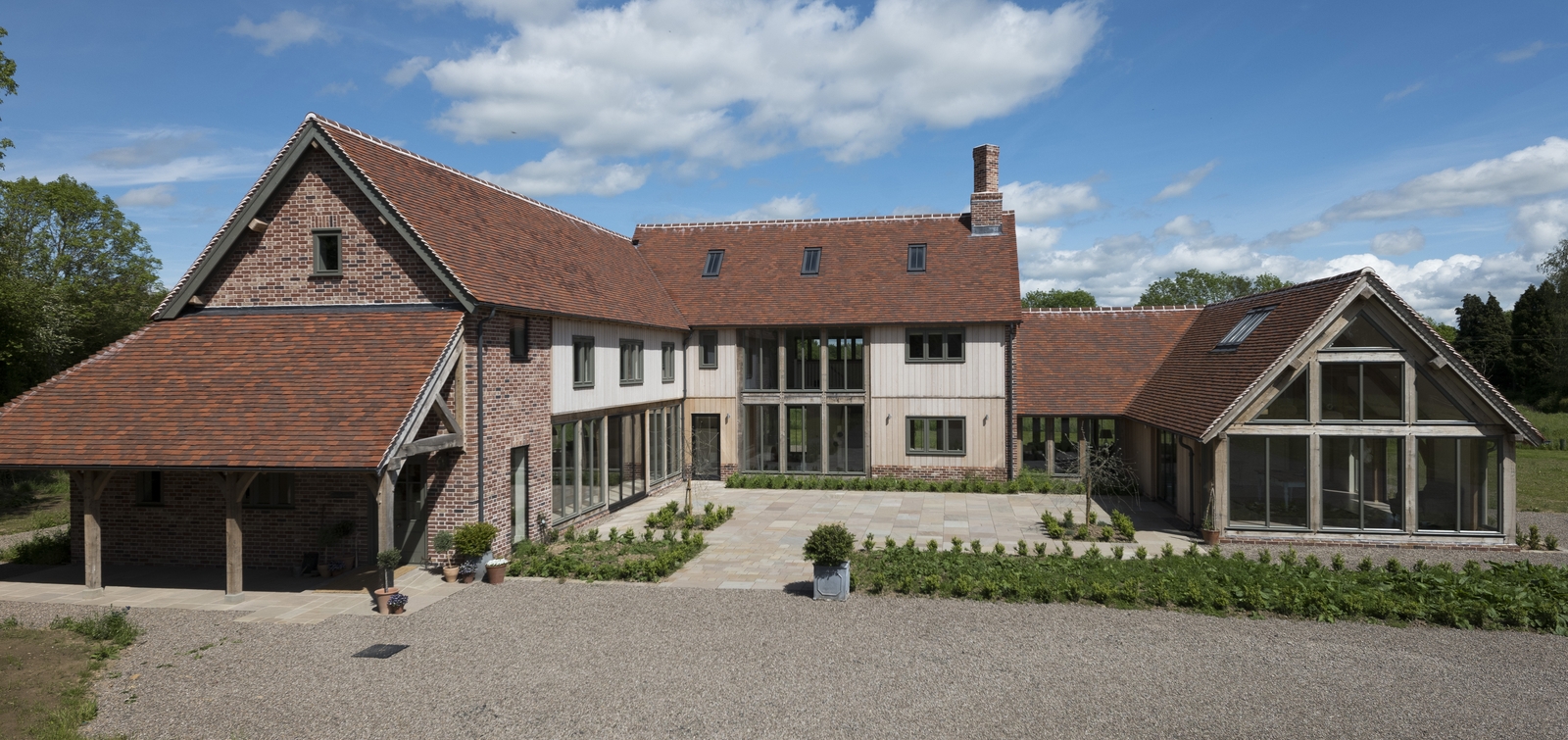 Meadowmead - Modern Rustic
Designed as a series of barn style forms arranged around a central courtyard, Meadowmead has been conceived to combine the best passive design principles with other exceptional sustainability credentials, whilst maximizing the virtues of the site and meeting the owners' specific requirements.
Predominantly clad in wide vertical oak boards, the house also features areas of brick with large glazed panels and exposed oak framing. Internally, the layout is informal and open plan in parts, with a focus upon sight lines and 'journey' (wide and long corridors, generous landing spaces, internal lobbies and hallways). The generous principal rooms are supported by a range of smaller practical spaces – such as a pantry, playroom, plant room and storage.
Incredibly well insulated and virtually airtight, the house has been drawn to capture the sun so each room benefits from an abundance of natural light and consequent warmth. This has been combined with Border Oak's renowned 'fabric first' approach and extensive range of low impact features (including natural and reclaimed materials, low embodied energy and carbon storage, local procurement, biophillic & Wellness principles). This considered approach has made Meadowmead one of the most truly sustainable homes of recent times - craftsman built to last several centuries, but designed to be very much of the 21st.
Meadowmead was awarded 'Best Traditional Home' and 'Overall Winner' in the 2018 Daily Telegraph and Homebuilding & Renovating Magazine Awards 2018.
Location
North Herefordshire
Scopes of work
Border Oak Scope of works:
Design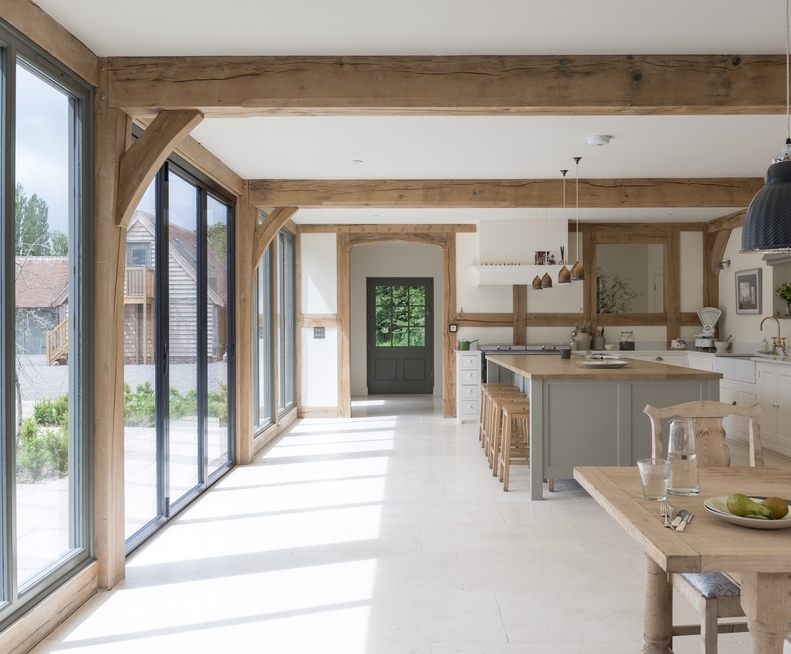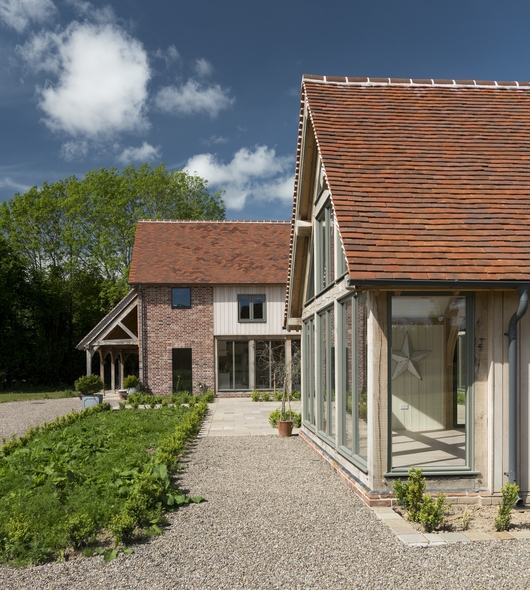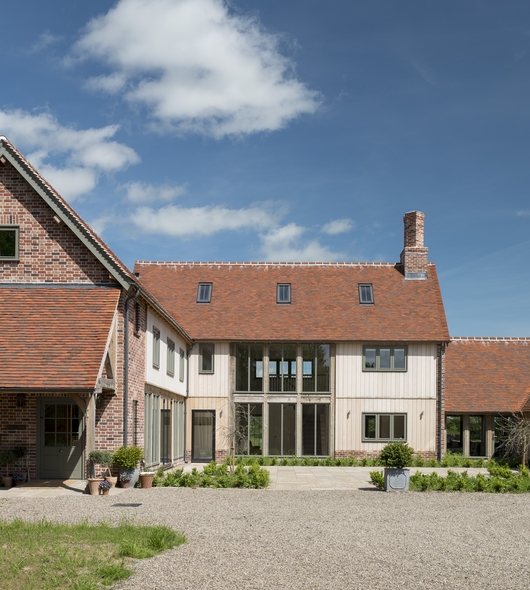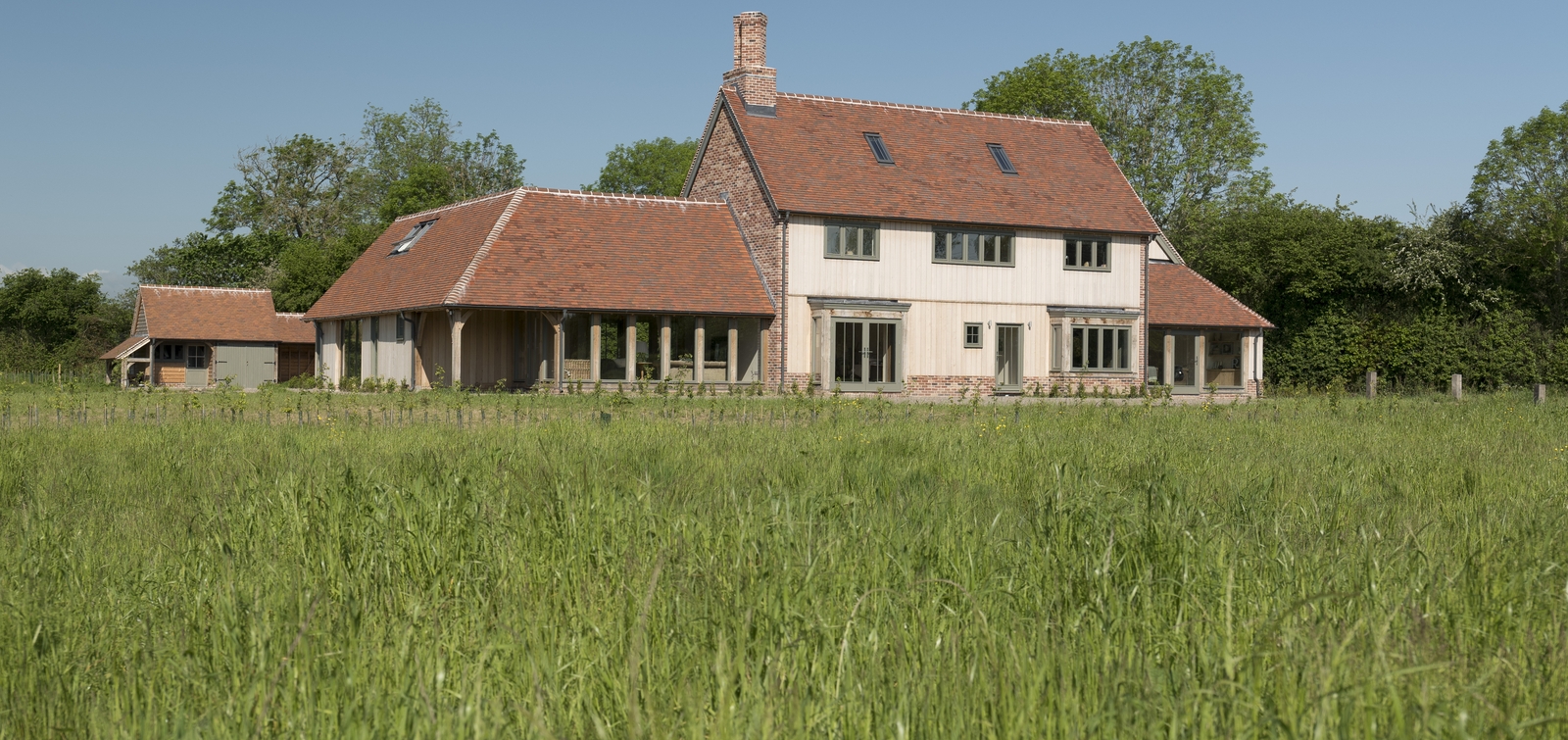 View more images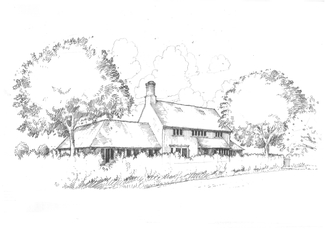 Merry & Ben Albright
"We love the light and ambience – despite the size it's a very easy and inexpensive home to live in. Working closely with Border Oak's architectural team we have managed in to incorporate all that is important to us - plus a few eccentricities to inject a bit of fun."