With a location as spectacular as this there is a responsibility to deliver a property that will positively contribute to the landscape for centuries to come.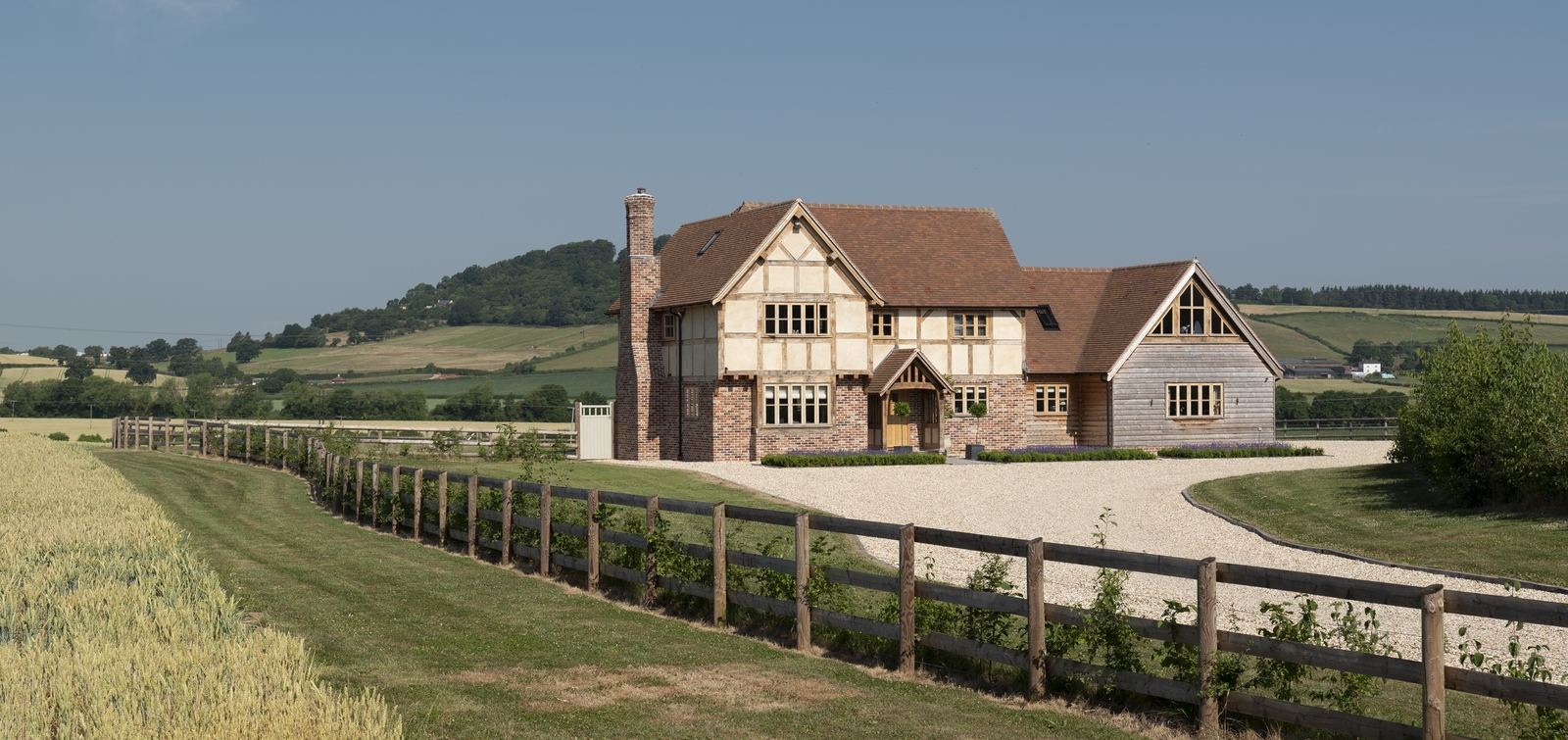 A family home for 21st century living
A beautiful, classical Border Oak farmhouse design reimagined to reflect the exquisite back drop of rolling Herefordshire fields and woodland and meet the demands of a hard working young family relocating their family farming enterprise.
Planning for this house was very complicated - Border Oak worked alongside a local agricultural planning specialist to provide a bespoke design and support - but approval was eventually secured with an agricultural occupancy tie after unanimous support from the planning committee.
With three young children, two busy jobs and a farm to run, our clients needed a complete build package that would enable them to create their perfect layout and include their design ideas, but could be built and project managed for them for a fixed price.
The external finish is predominantly exposed oak framing with rendered infill (a Border Oak specialism), with complementary areas of brickwork and a large weatherboarded annex to the side that houses the farm office.
The ridgeline has been staggered to forge a softer profile against the skyline, with natural materials already weathering into the setting. A large farmhouse kitchen is supported by pantry, utility room, boot room, study and ground floor shower room - but the highlight must be the valuted oak framed, fully glazed garden room with panoramic views over wheat fields and forest.
Features
Live Work Dwelling, Vaulted Areas, Oak Porch, Large Living Areas, Attached Garage
Scopes of work
Border Oak Scope of works:
Design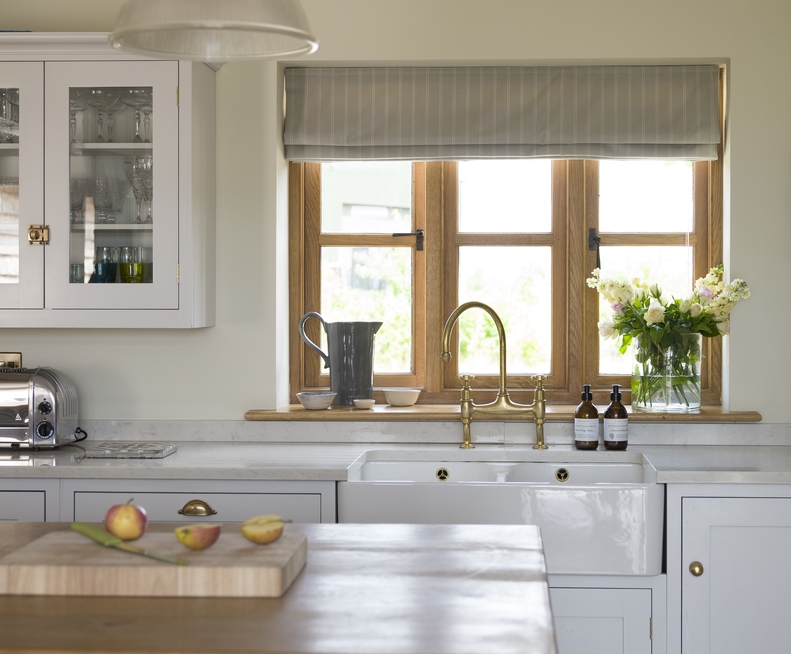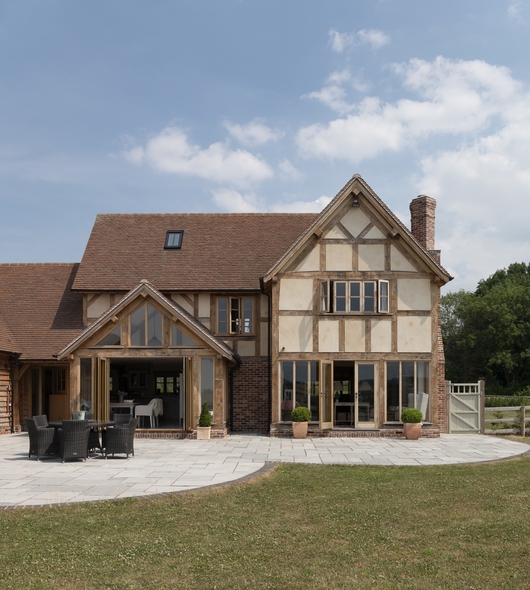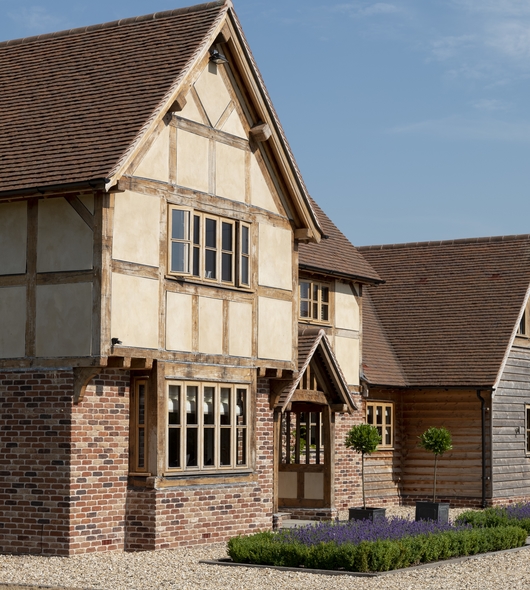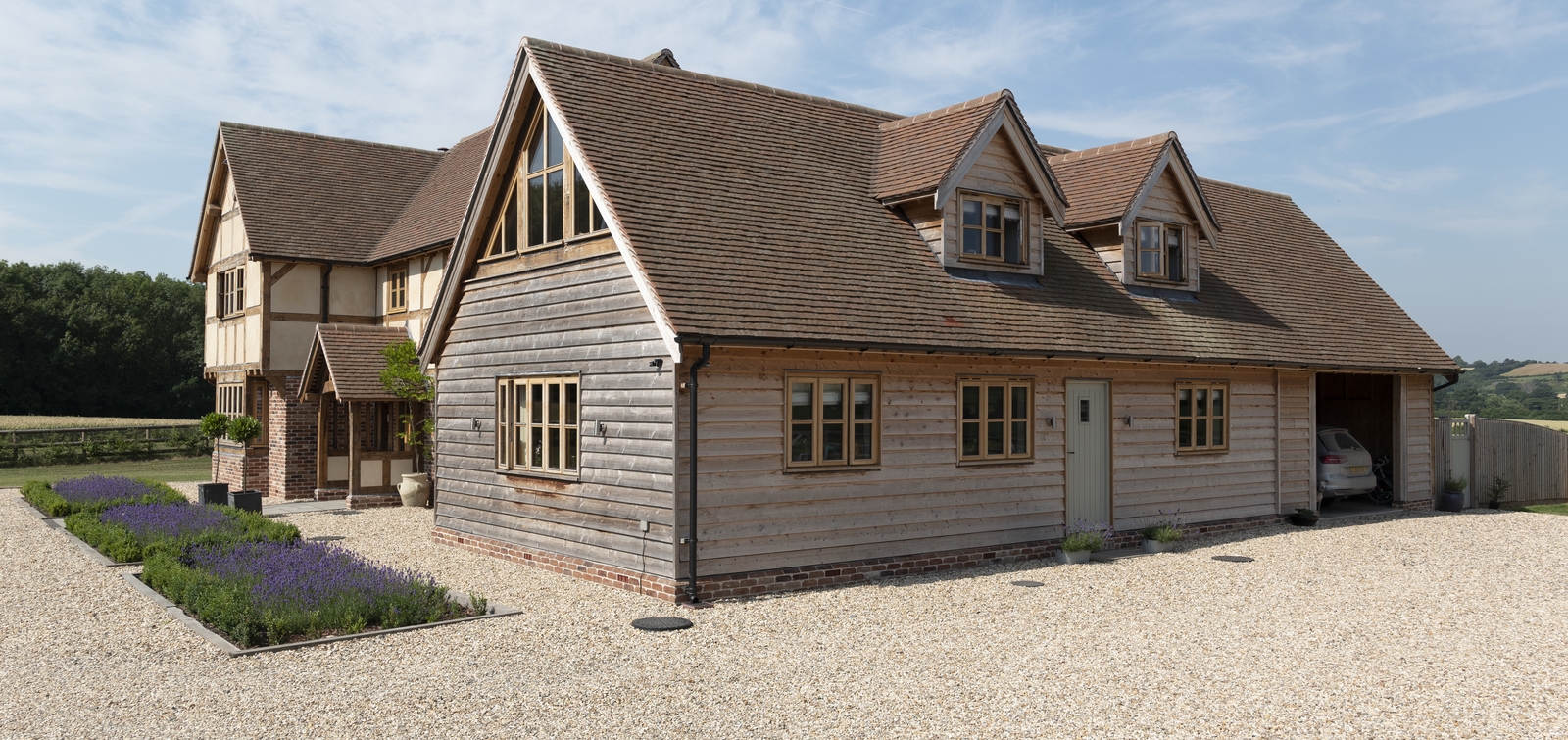 View more images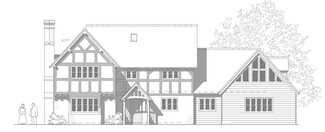 Customer Comments
"We have always wanted a Border Oak House! We needed a family home that was also a working farmhouse, adaptable for a young family - informal but also classic and timeless."