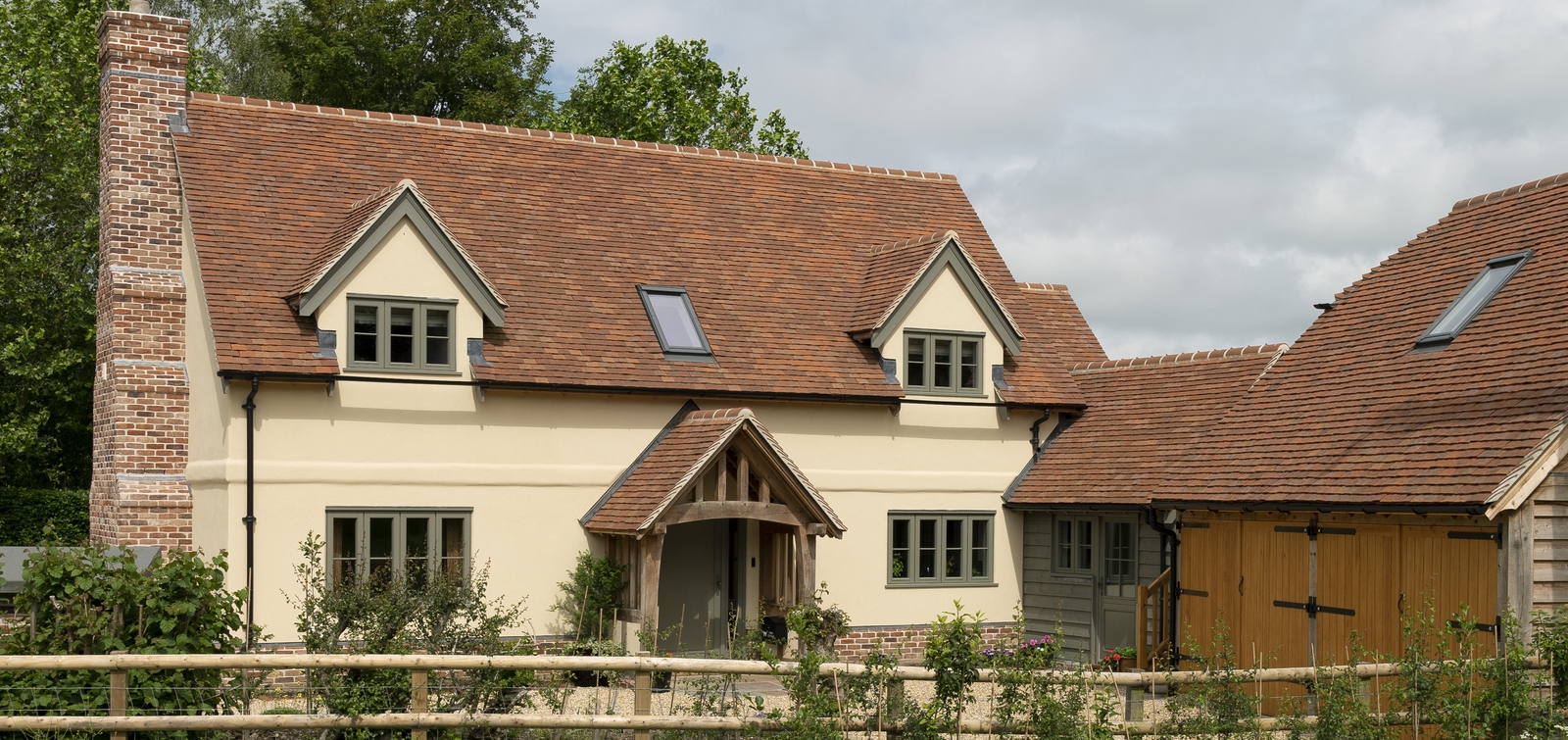 Hampshire Pearmain
Located on the very edge of a village - overlooking grassy meadows and adjacent to a traditional oast house - this beautiful variation of Pearmain Cottage showcases just how adaptable the premise of the original design is.
The beautiful plot was originally part of the neighbouring property's garden and the original landowner worked closely with Border Oak's design team to prepare and submit a planning application for an enlarged Pearmain design, together with a generous two bay oak framed garage. The planning process was relatively straightforward, and the site came on the open market with detailed planning approval for a bespoke Border Oak home. 
The purchasers of the site were delighted that an edge of village site was available with planning permission for their dream Border Oak home, and that they needed to make only minor changes to the approved design to suit their wishes. There was a lot of competition for the plot but they eventually secured the land because they were committed to building the approved design and working with Border Oak, (the land owners stipulations), and then entered into a total build package (including project management and electrical and plumbing contracts) with Border Oak.
Although closely related to St Michaels Cottage, (the Border Oak show home in Herefordshire), Hope Cottage is still unique. It has two additional areas which provide a very different layout, and reflect the specific location. There is a 'lean to' extension to the rear of the house which creates a generous home office, connected to both the sitting room and kitchen for an informal flow, but also providing access to the pretty garden. There is a further 'extension' to the utility 'annex' at the side of the kitchen too - which forms an additional ground floor room (in this instance a boot room and plant area for the air source heat pump unit) and gives the front elevation an attractive courtyard layout. These additions to the original Pearmain Cottage Design have produced a very soft and interesting external profile too - which is sympathetic to the edge of village location and complements the surrounding landscape perfectly. 
The suprisingly spacious two bay garage has a full room above which is used as additional accommodation and is accessed via an external staircase from the courtyard. 
The project has been beautifully finished by our clients using classical, natural materials and cleverly marrying heirloom and personal pieces with modern statement furniture and fittings. What is particularly lovely is how all the rooms have a view over the pretty cottage garden, which will continue to mature over time alongside the lime render, handmade bricks, coloured weatherboard and hand made clay tiles. 
Features
Large kitchen with fully glazed dining area, generous home office, boot room and room above garage
Scopes of work
Border Oak Scope of works:
Design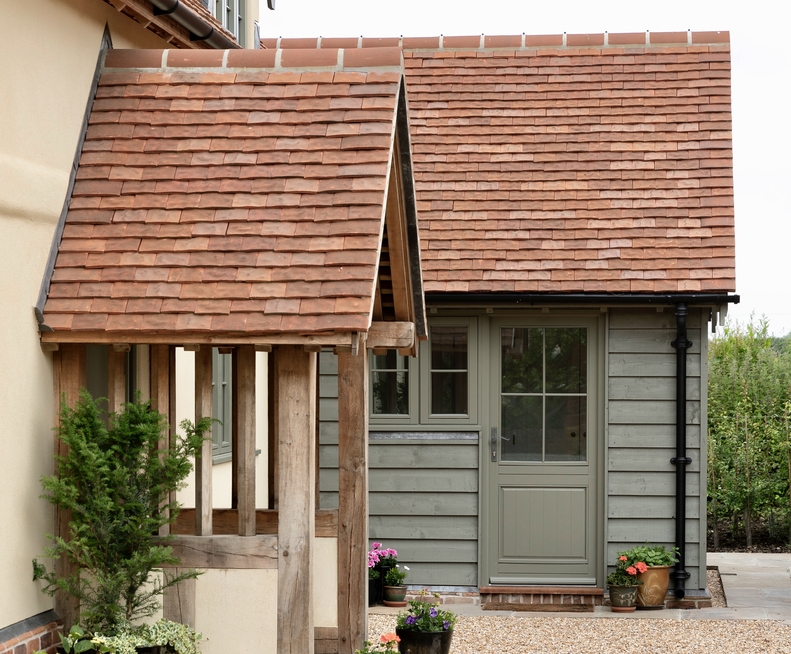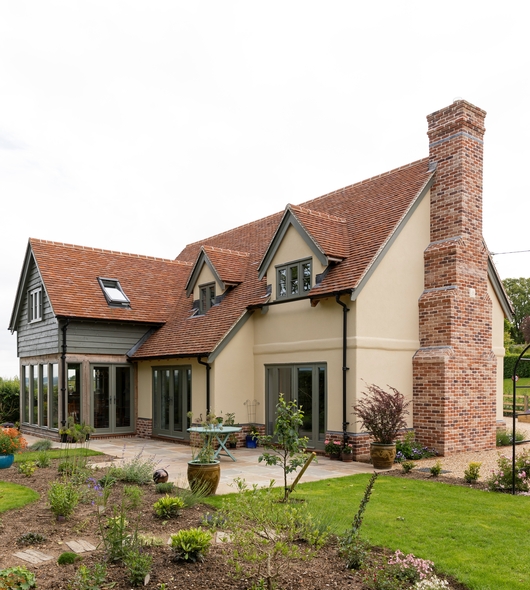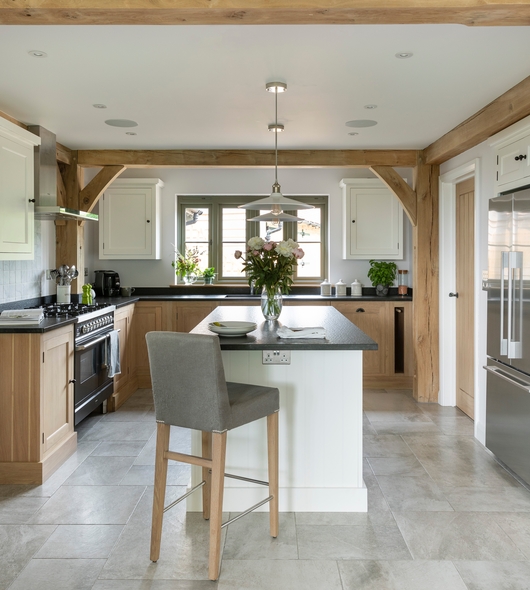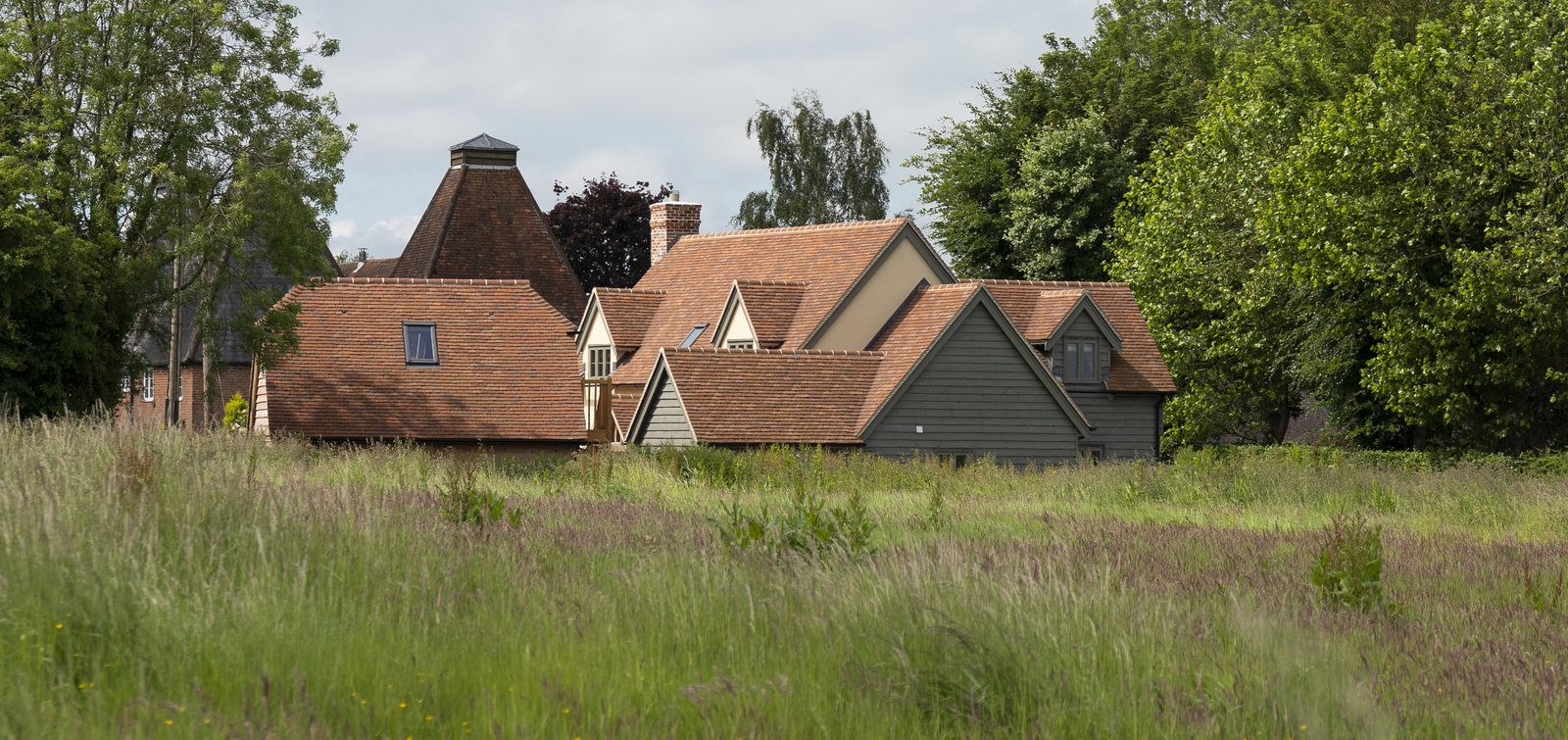 View more images
Customer Comments
"We are so pleased to be where we are in our lovely Border Oak cottage!"