It would be hard to imagine a more idyllic setting - a sudden clearing in a forest with a discrete gate into a gravelled courtyard, with landscaped lawns and subtly planted beds gently leading out to a meadow that eventually merges back into ancient woodland.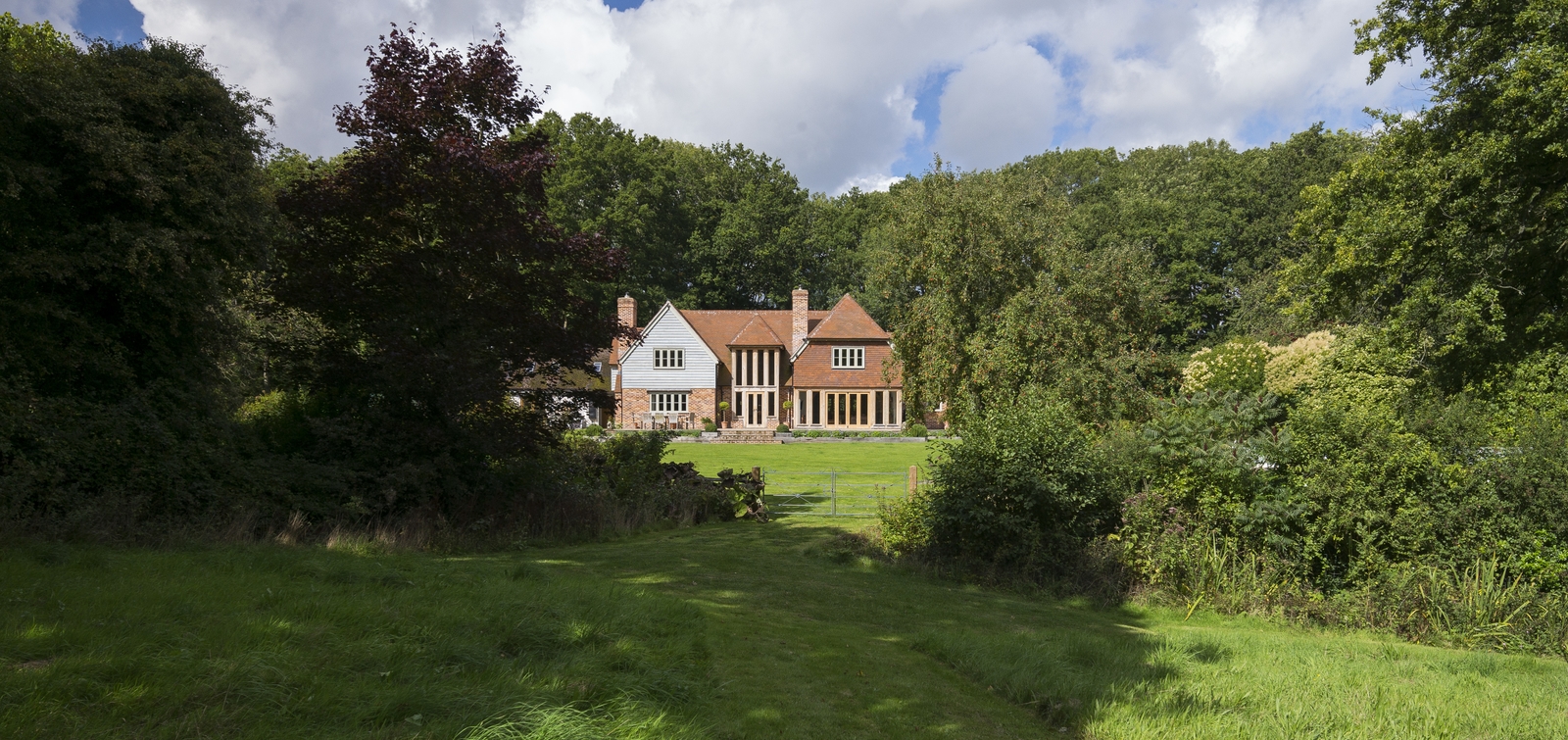 Forest View
Our clients knew the site from childhood, but the tired bungalow that stood at the centre of the plot had reached the end of its useful purpose, and so a new family home was designed to not only meet their personal needs, but also reflect the outstanding location.  Conceived to embrace the highest of modern construction standards, Forest View also exploits the untapped potential of the location - all the main rooms look onto the forest with large windows and substantial areas of glazing positioned to capture the changing seasons and optimise opportunities to spot deer and other wildlife.
The generously proportioned entrance hall is central to the home, with an oak staircase leading to the bridge landing which spans the two cross-wings. The informal kitchen/dining/family room is characterised by a triple aspect oak and glass end, flooding the house with light and ever changing views. A more formal sitting room and playroom are located on the other side of the entrance hall.
The first floor is arranged in two halves - with vaulted ceilings, large windows and luxurious bathrooms.
The external palette of materials is perhaps less formal than some manor houses; introducing some painted weatherboarding to the brick, glass and oak frame has provided a relaxed organic feeling perfectly suited to the woodland context. Varied ridge lines and eaves heights acknowledge the low height of the previous building, but also form a balanced but soft profile .
Features
Vaulted entrance hallway, Large area of glass,
Scopes of work
Border Oak Scope of works:
Design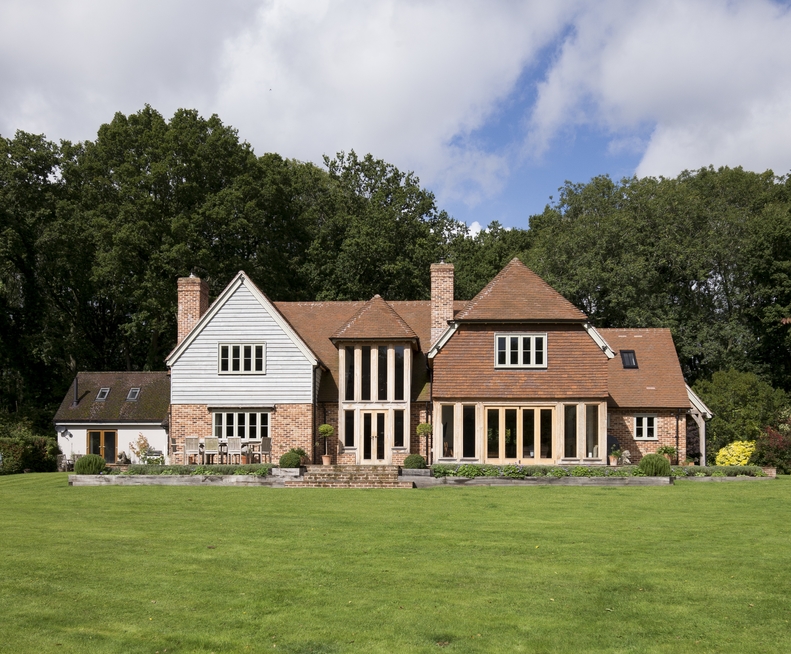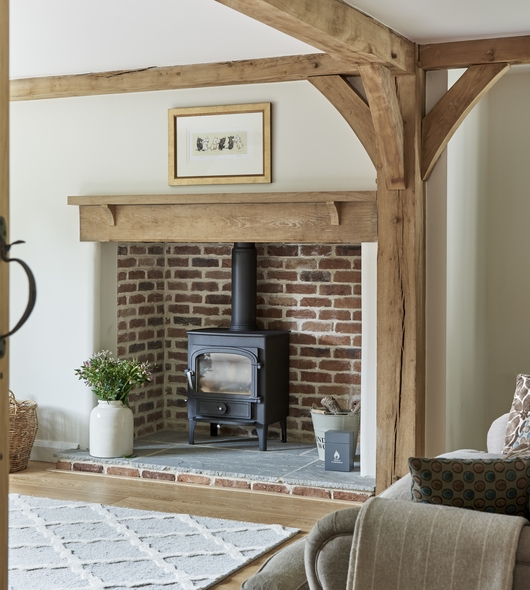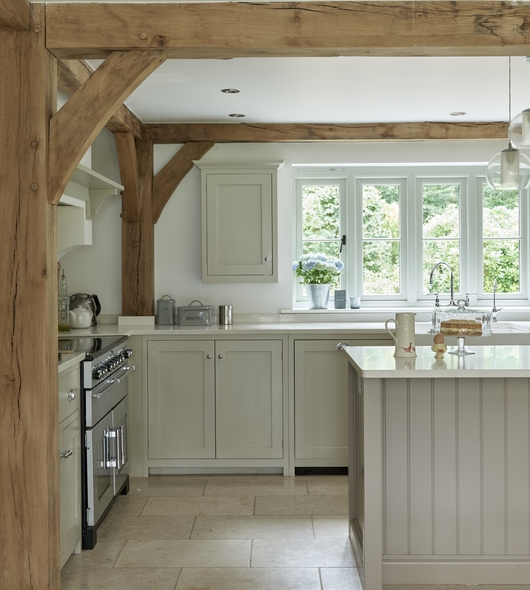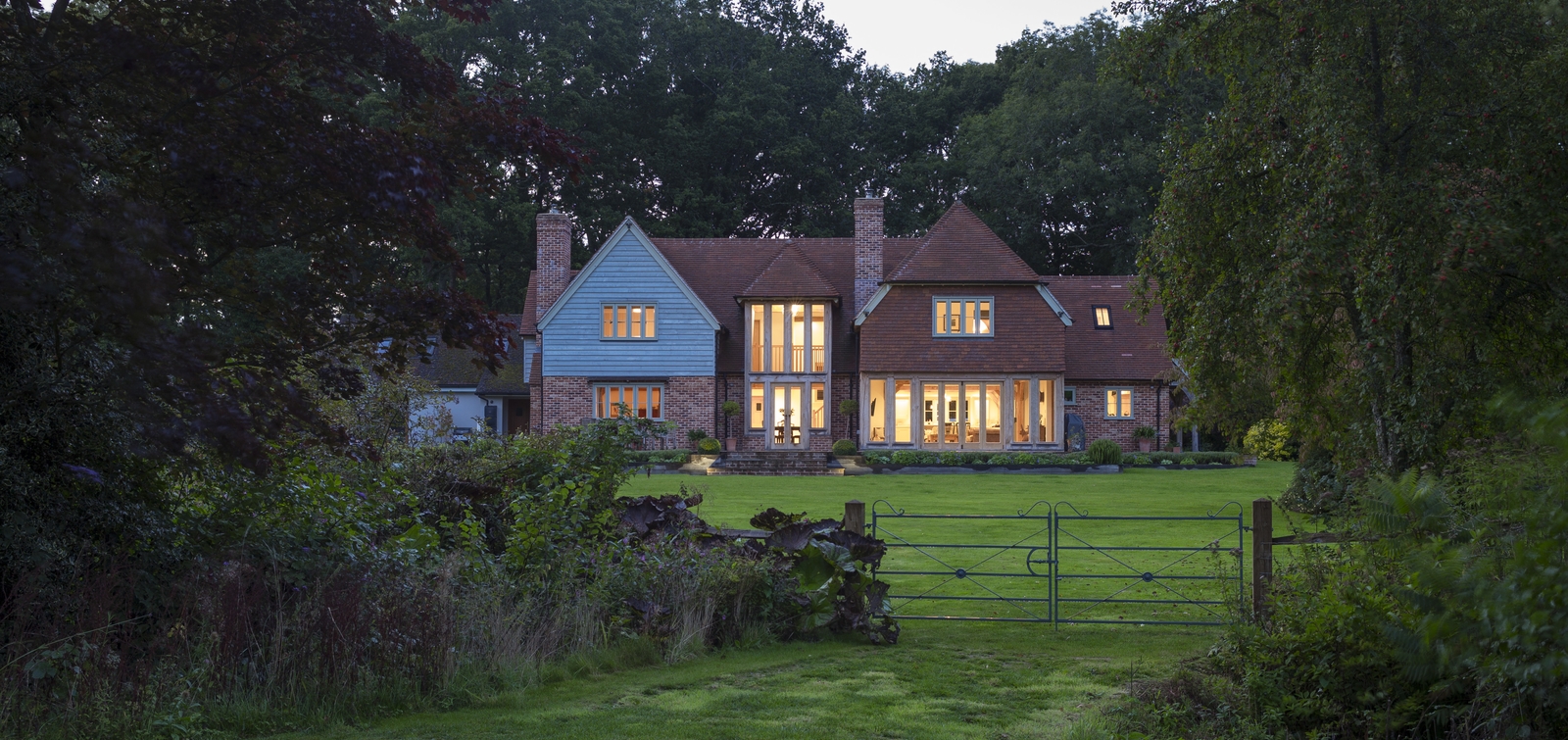 View more images