A contemporary rebuild (and part restoration), delicately weaving a new oak frame into an old structure.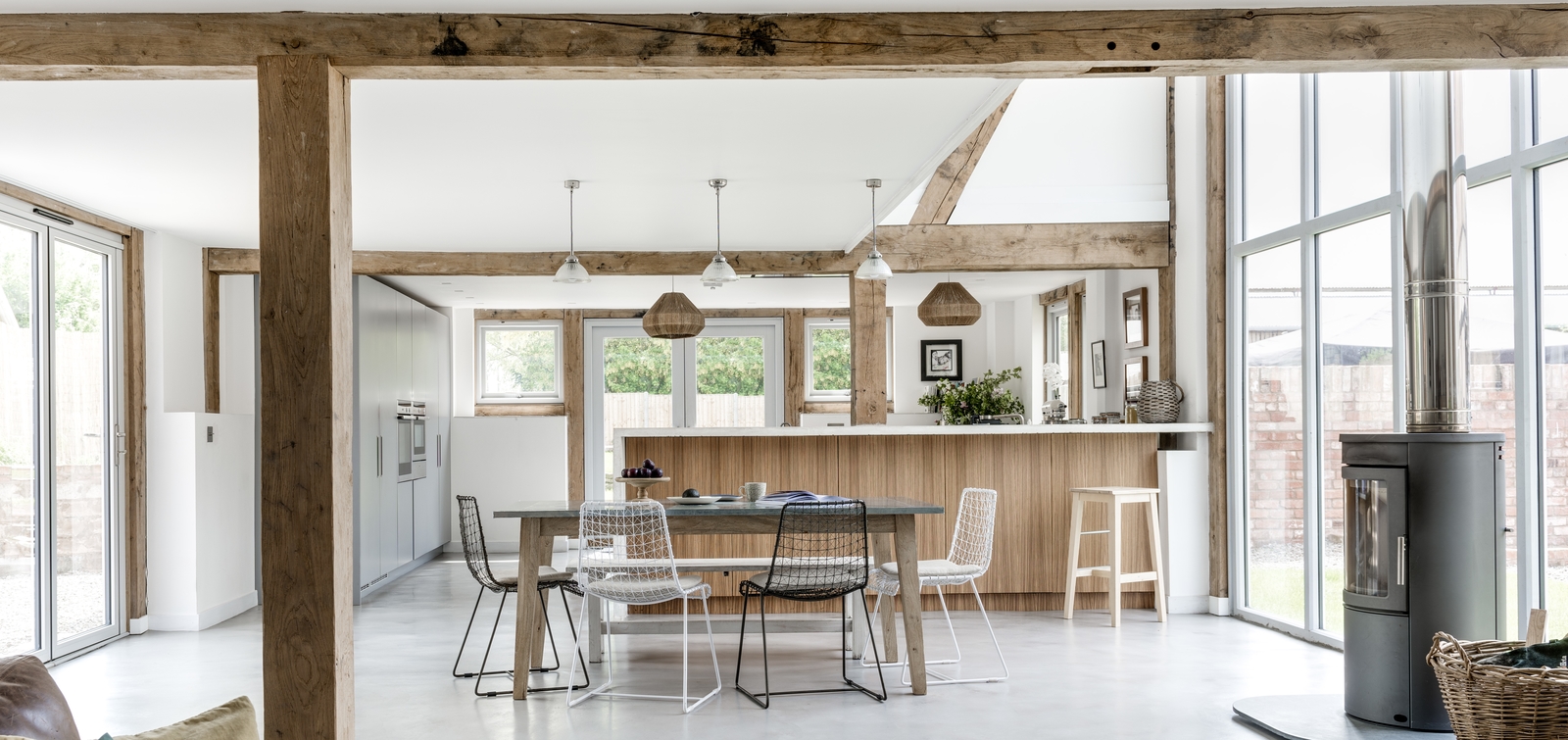 A Marriage of Old and New
When Border Oak first visited The Byre the old barn was just days from total collapse.
Strictly speaking The Byre is two cow barns attached to one another - with the later brick barn in better condition than the rear oak barn. Although planning had been granted for a restoration and conversion it soon became clear that a more radical solution would be needed in order to save either of the Listed buildings.
Acting quickly, Border Oak worked alongside the clients, their architect and the Conservation Officer to agree to the unusal step of removing the timber barn to help secure the brick barn and in order to be able to repair, reconstruct and (only where needed) replace the severely damaged timber frame. The timber barn was dismantled (with careful recording of each piece) and transported to Border Oak's workshop a few miles away. Once in the dry, the timber could be assessed both structurally and cosmetically by our highly experienced carpenters. Replica sections were spliced in to create obvious repairs and any original timber that could be reused was retained with new structural members made from green oak - these were kept simple and deliberate to showcase any new addition rather than copy the past.
The end result is breathtaking - a happy, but distinctive, marriage of restored and renewed. Contrasts are celebrated with repairs and interventions sitting against original features and other areas that are more comprehensibly new, but collectively revealing the continued artisan craft of green oak framing and its relevance to 21st century family life.
The new structure is unashamedly modern - open, fresh, streamlined, and incredibly light. The methods of construction may be centuries old but at The Byre they are reimagined, reapplied and combined with modern material such as concrete and glass with engineering taking centre stage.
An exceptional project that was filmed by Channel 4's Restoration Man - with George Clarke even lending a hand to make the new frame.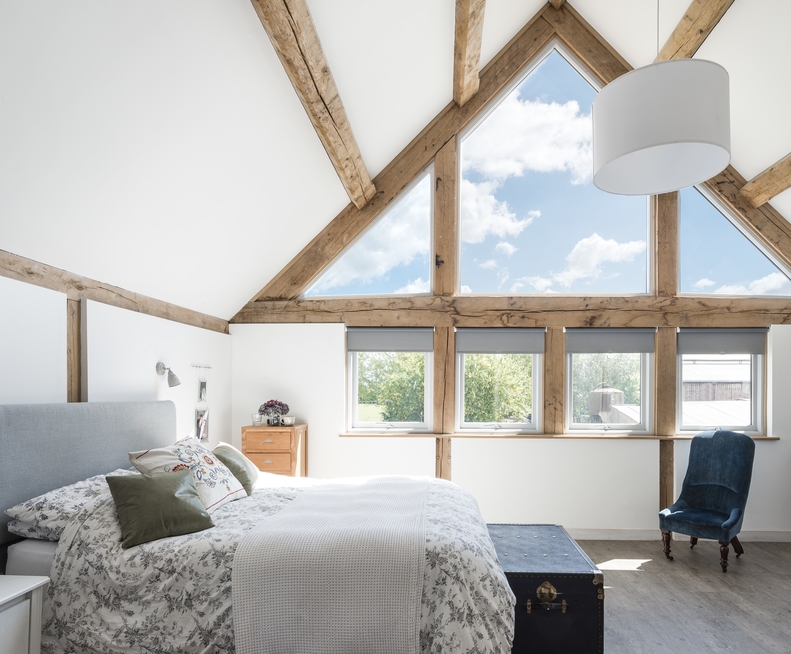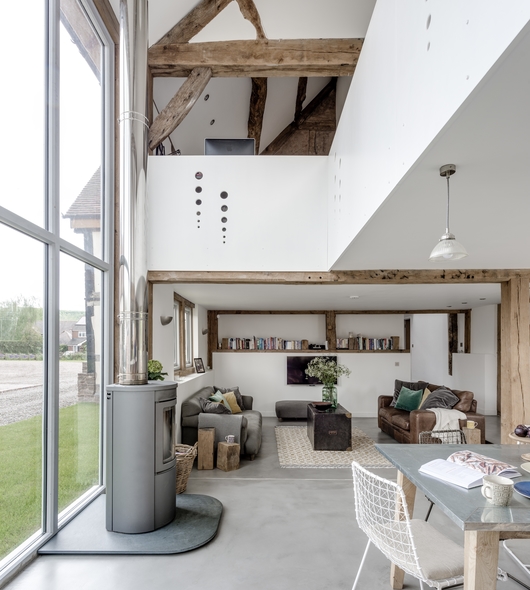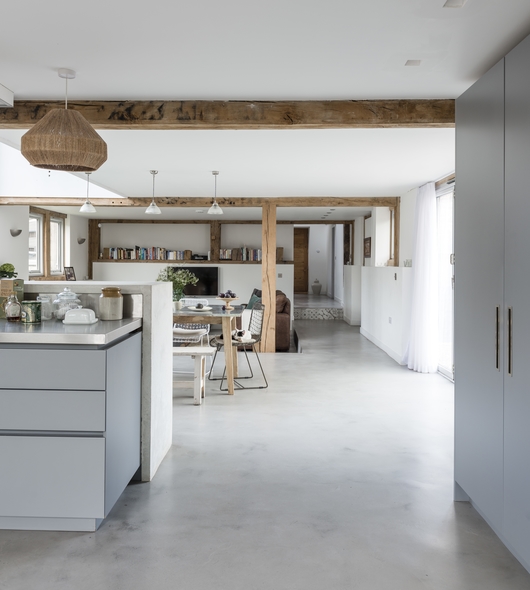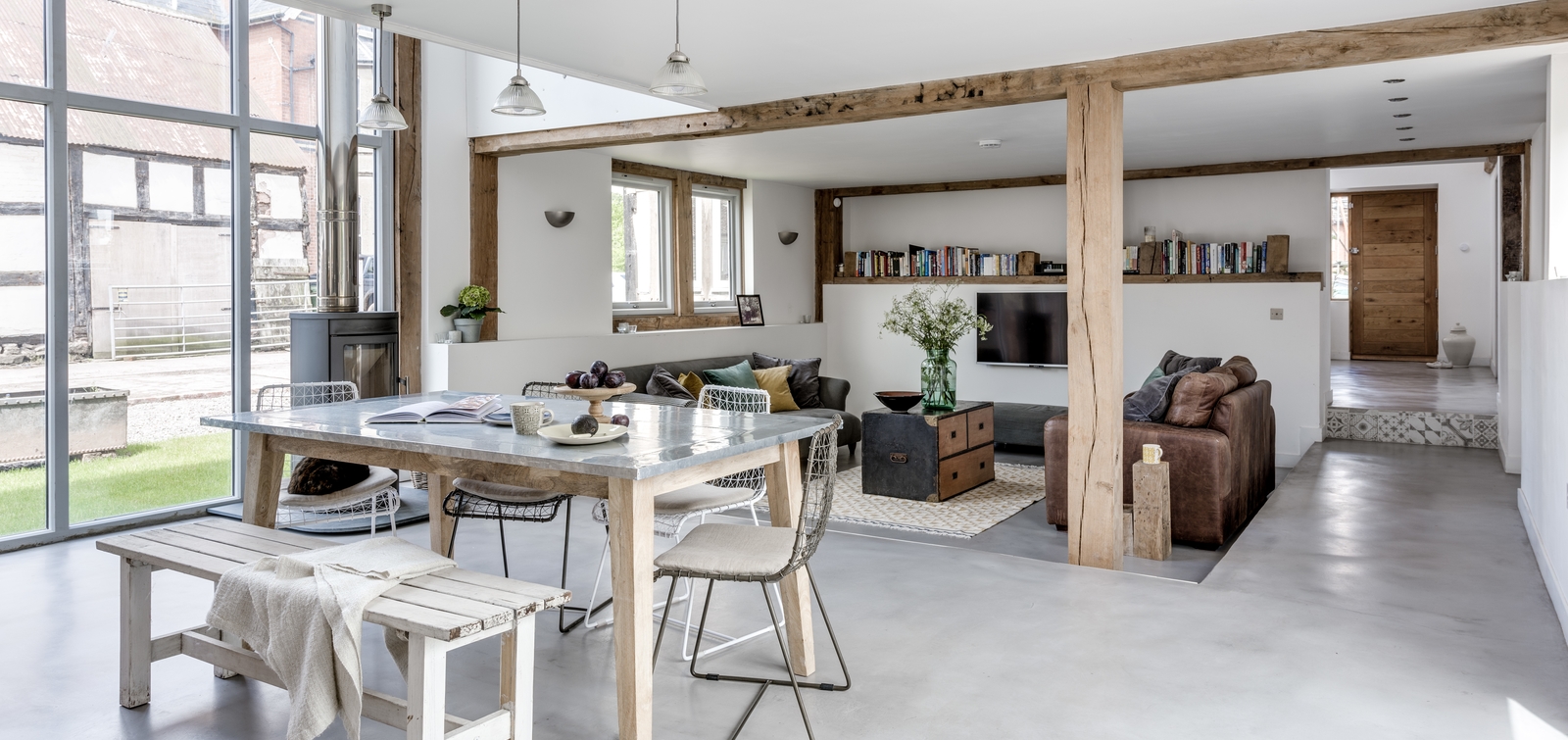 View more images
George Clake - Restoration Man Channel 4
"This is craftsmanship at its best - I think every home in Britain should be built from oak. Stunning, stunning, stunning......"