A striking and modern reinterpretation of the vernacular barn forms has been utilised to create a distinctive family home. A large central living space with double height glazing is combined with a plethora of hi-tech infrastructure concealed within the building.
This design takes a palette of local materials, such as knapped flint and green oak, and reimagines them within a contemporary home conceived for a busy young family -  and their pets!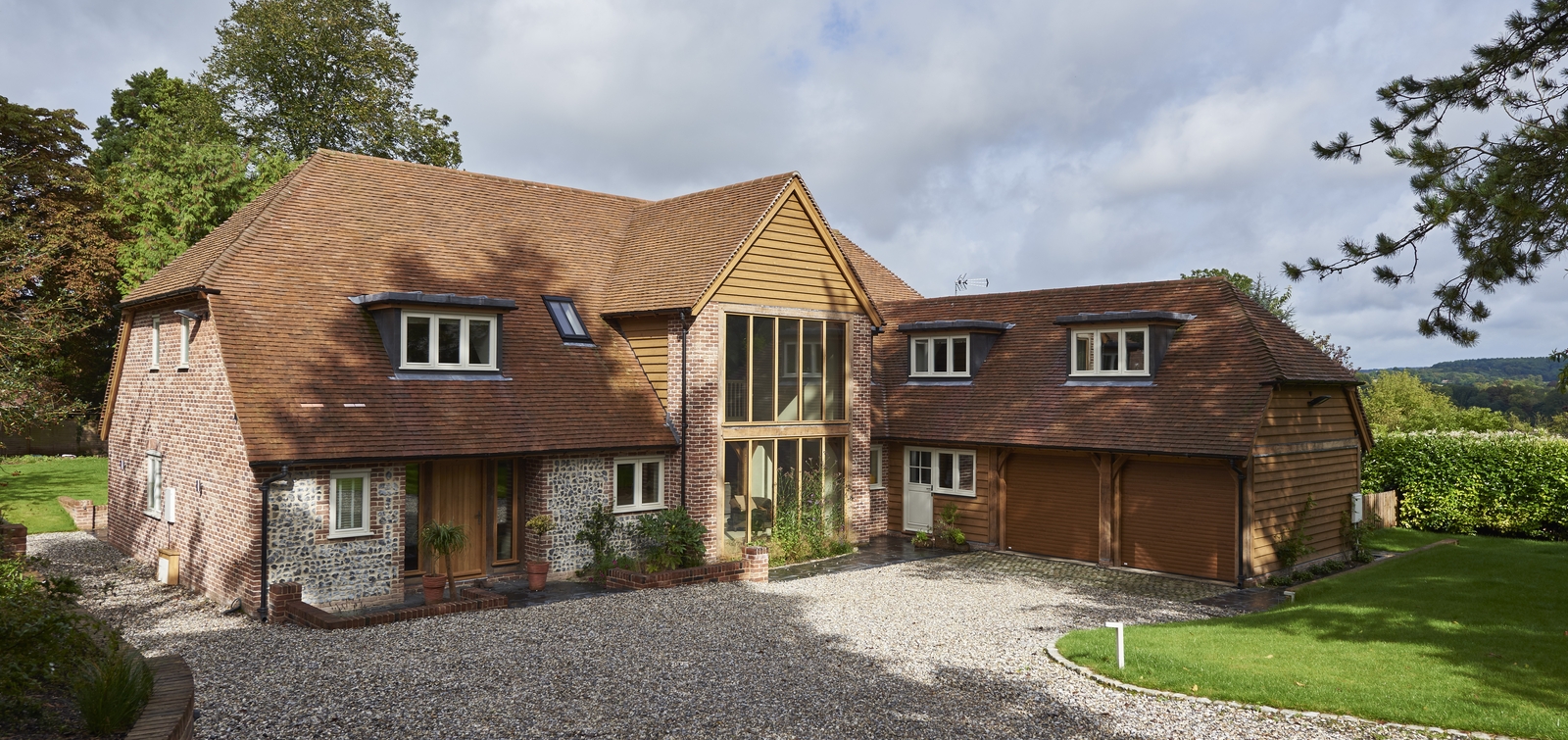 A High Tech Family Home
This impressive home is approached via an unassuming private drive, which gradually reveals a fantastic hidden location behind the conventional street scene.
The indented entrance, with a bespoke oak front door, leads onto a simple, yet generous hallway with access to the plant room (running all the integrated technology), a bathroom and media room. The unpretentious hallway then introduces a breathtaking main room in the very heart of the house, with a huge glazed feature gable running across two floors, and spanning almost 20m in both directions. Cleverly zoned with furniture, lighting and architectural forms (oak posts and braces), the room is vast, yet light and intriguing. The glazed gable running across two storeys creates drama and perpendicular emphasis, which also balances the linear scale of the room. Natural textures and a neutral palette create a tactile, informal and approachable ambience to an otherwise large open space.
To the side of the main room is a playroom, more intimate sitting room, utility space, kitchenette and bathroom with an internal stair leading to a self-contained suite over the integrated garage. This is an ideal space for home working, but has its own entrance should it ever need to be subdivided from the main house.
The upper floor of the main house features a spectacular double height landing space with 4 large bedrooms and bathrooms, all with very simple oak framing. The house has triple glazing and is super insulated, with whole house ventilation, heating, technology wiring, sound and lighting controlled remotely and from the plant room.
Features
Open Plan Living, Vaulted Ceilings, Gallery Landing, Mixture of External Materials, Attached Garage
Scopes of work
Border Oak Scope of works:
Full Build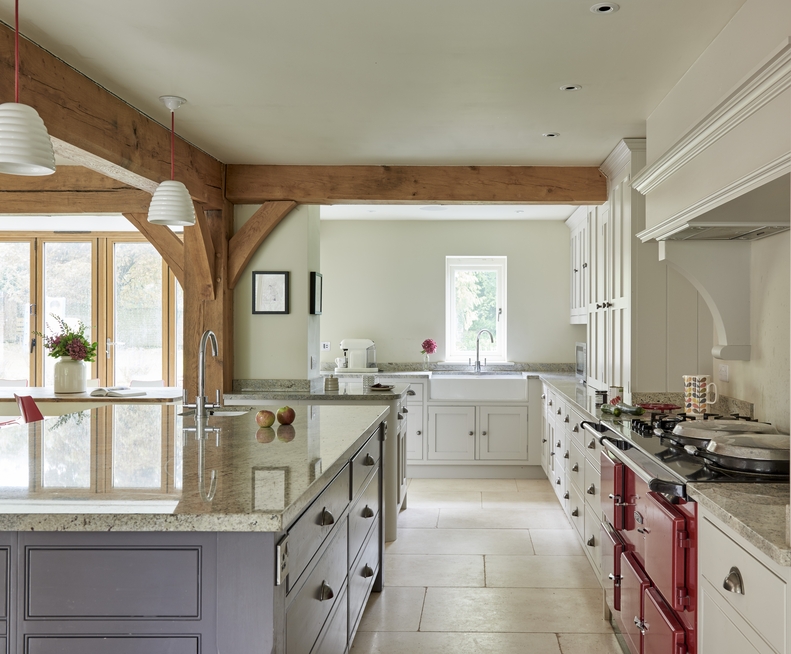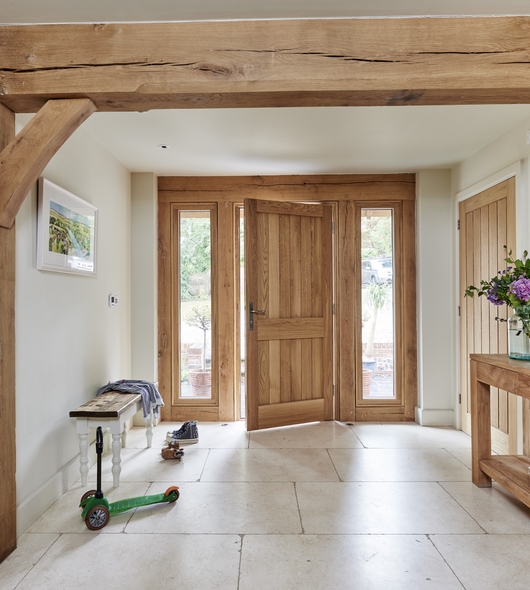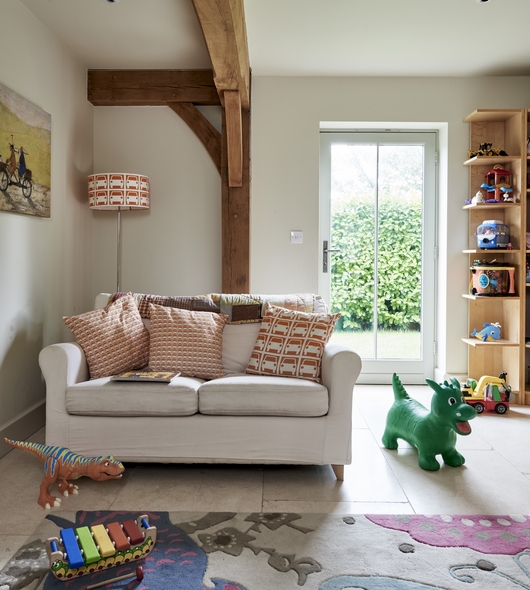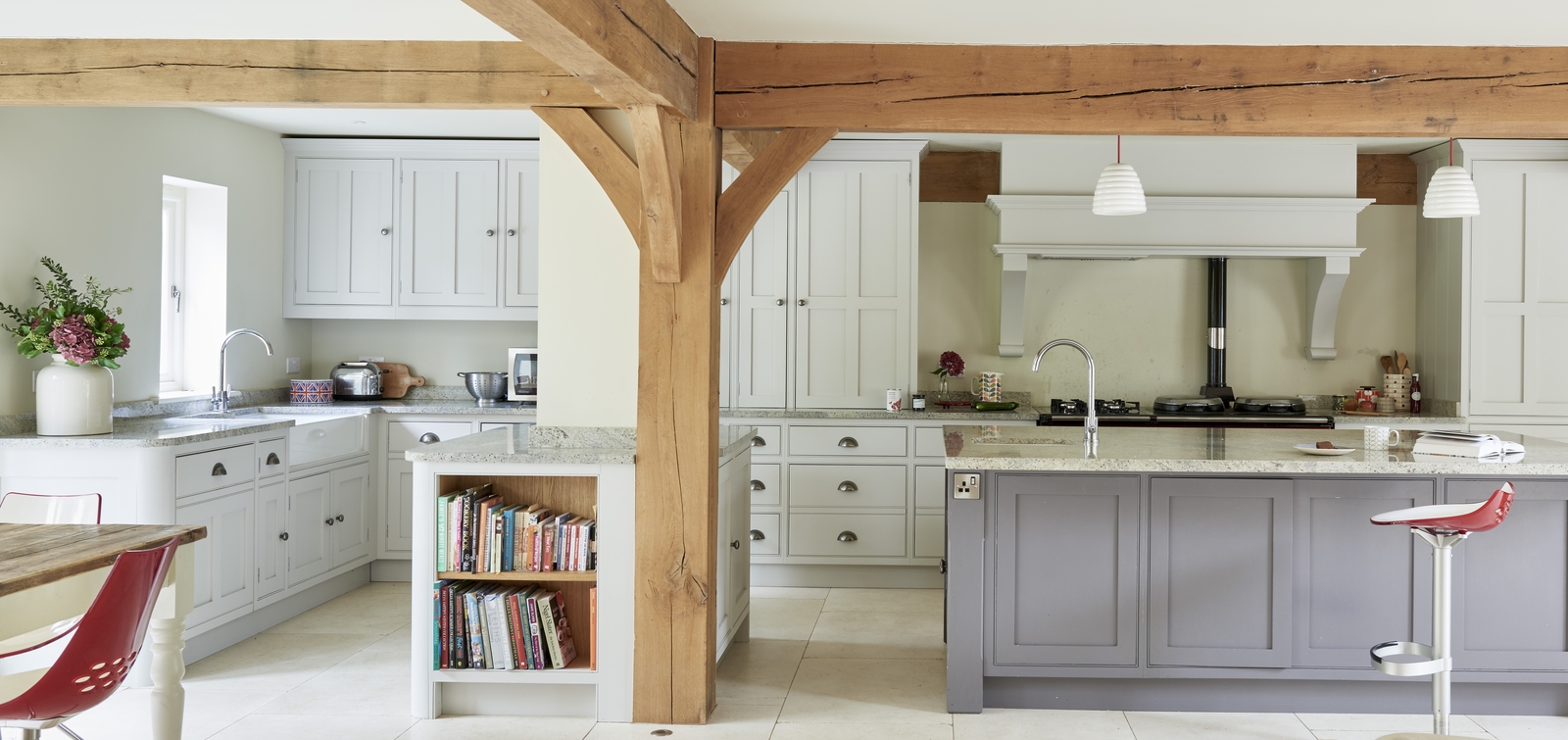 View more images