An exclusive private members retreat with all the comfort and luxury expected of urban living, juxtaposed against a former 16th-century dairy farm and rural backdrop.
Situated at Brick Kiln Farm in Suffolk, Retreat East is an intriguing collection of bespoke 'homes from home,' with The Great Barn working as a central focus to the entire scheme.
A luxury private members complex with accommodation, event space, gym, spa, restaurant and eco parkland in Suffolk.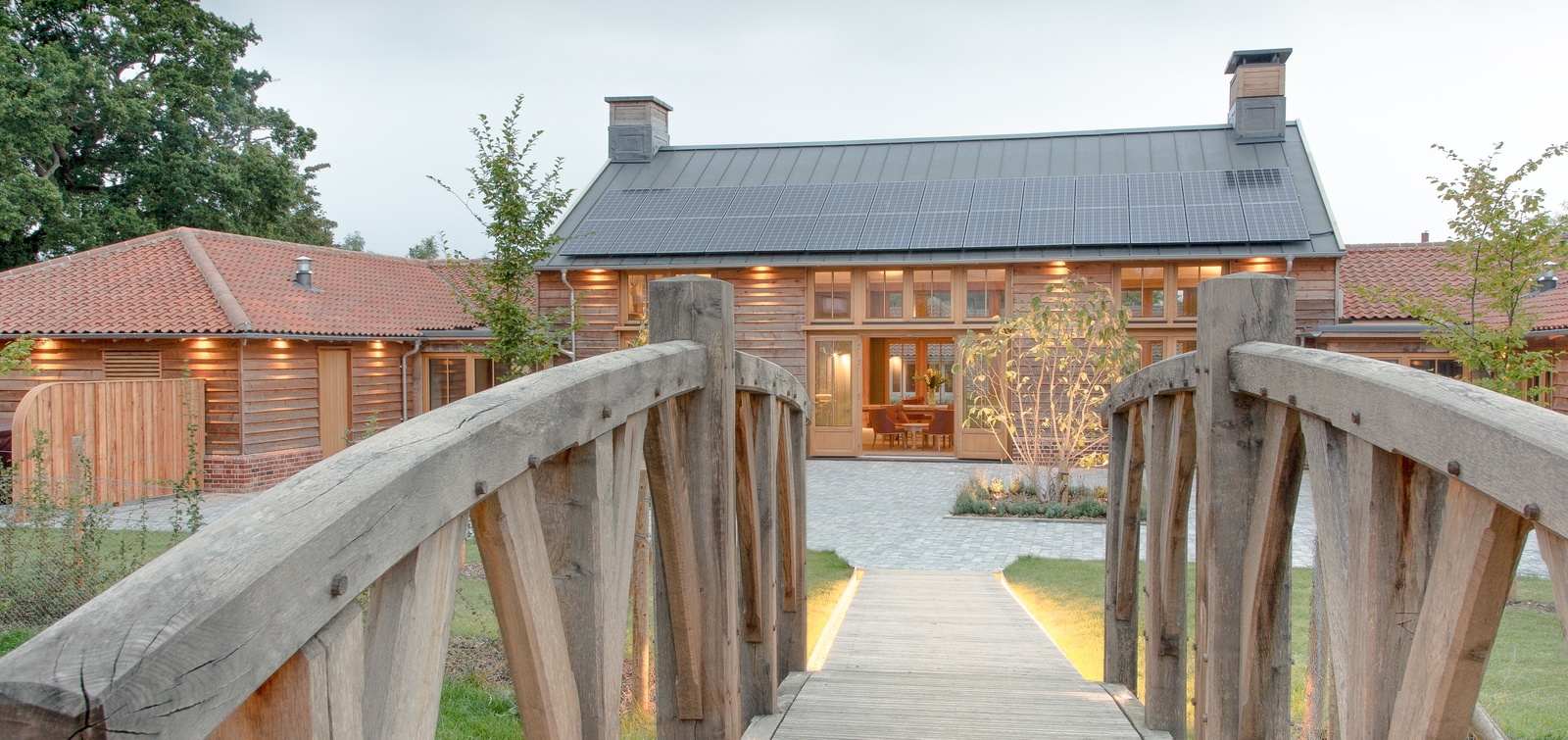 INCOMPARIBLE LUXURY FACILITIES IN AN EXCEPTIONAL LOCATION
A beautiful private members retreat offering luxury accommodation and facilities within an idyllic rural backdrop.
Situated at Brick Kiln Farm, a 16th century dairy farm in Suffolk, Retreat East is a unique and impressive collection of bespoke 'homes' - each one containing original design features and individual character. Based around the concept of a 'Farm Share' ownership, the project provides an exquisite rural setting, luxurious gym and spa facilities alongside beautiful accommodation packages - all centred around the newly built masterpiece known as 'The Great Barn'.
The Great Barn is a spectacular contemporary green oak framed venue with vaulted ceilings, exposed oak details, an open fire and flagstone floors. The high specification and detailing carries through to the oak framed leisure facilities, bar, spa and gym buildings in each wing.
Border Oak were delighted, and honoured, to be invited to build such a wonderful complex at Brick Kiln Farm, and to play a small part in the restoration and rejuvenation of the historic setting. Working closely with the development team and project architect, we enjoyed adding a contemporary approach to the traditional craftsmanship we are known for as well as adding a striking 21st century contribution to the site's long history.
"The centrepiece of Retreat East is undoubtedly The Great Barn, a vast hall with 22ft high ceilings and a fire straight out of a Viking throne room. As a Londoner I felt an overwhelming sense of peace"
Oliver Thring - The Times
Features
Standing seam metal roof, wide span, vaulted ceilings, contemporary detailing, vertical oak cladding
Scopes of work
Border Oak Scope of works:
Design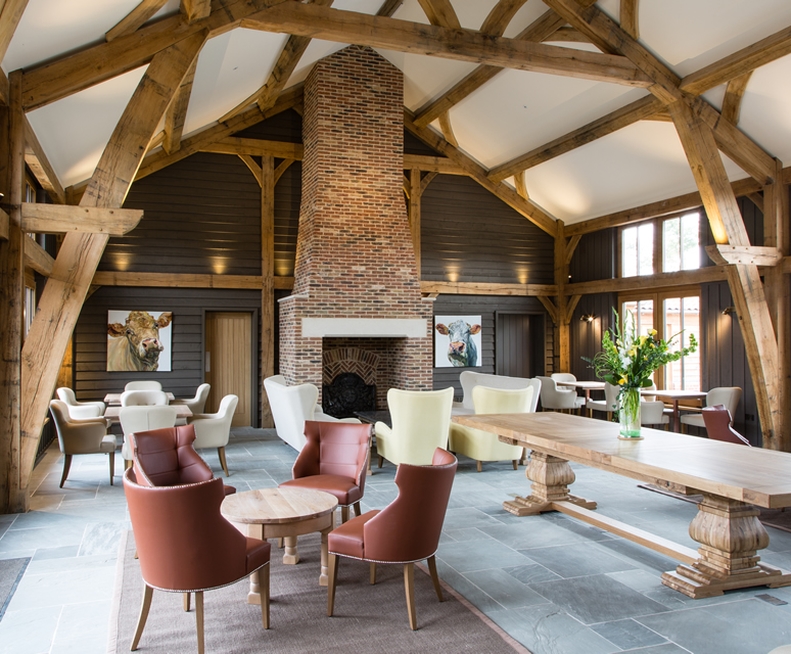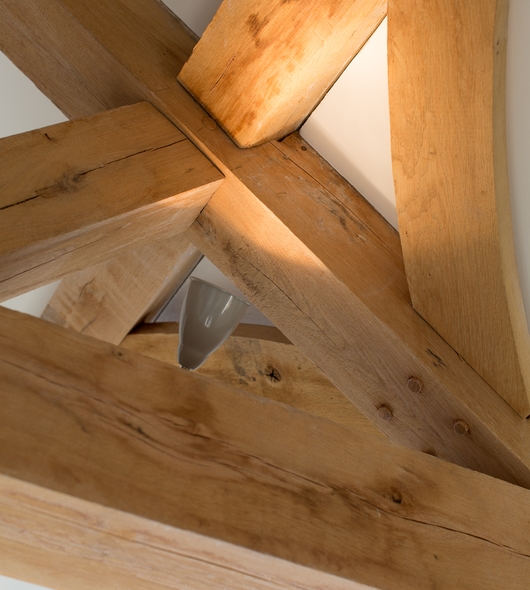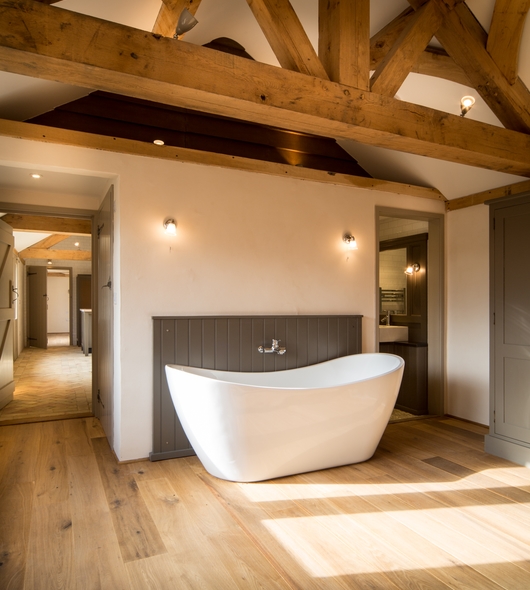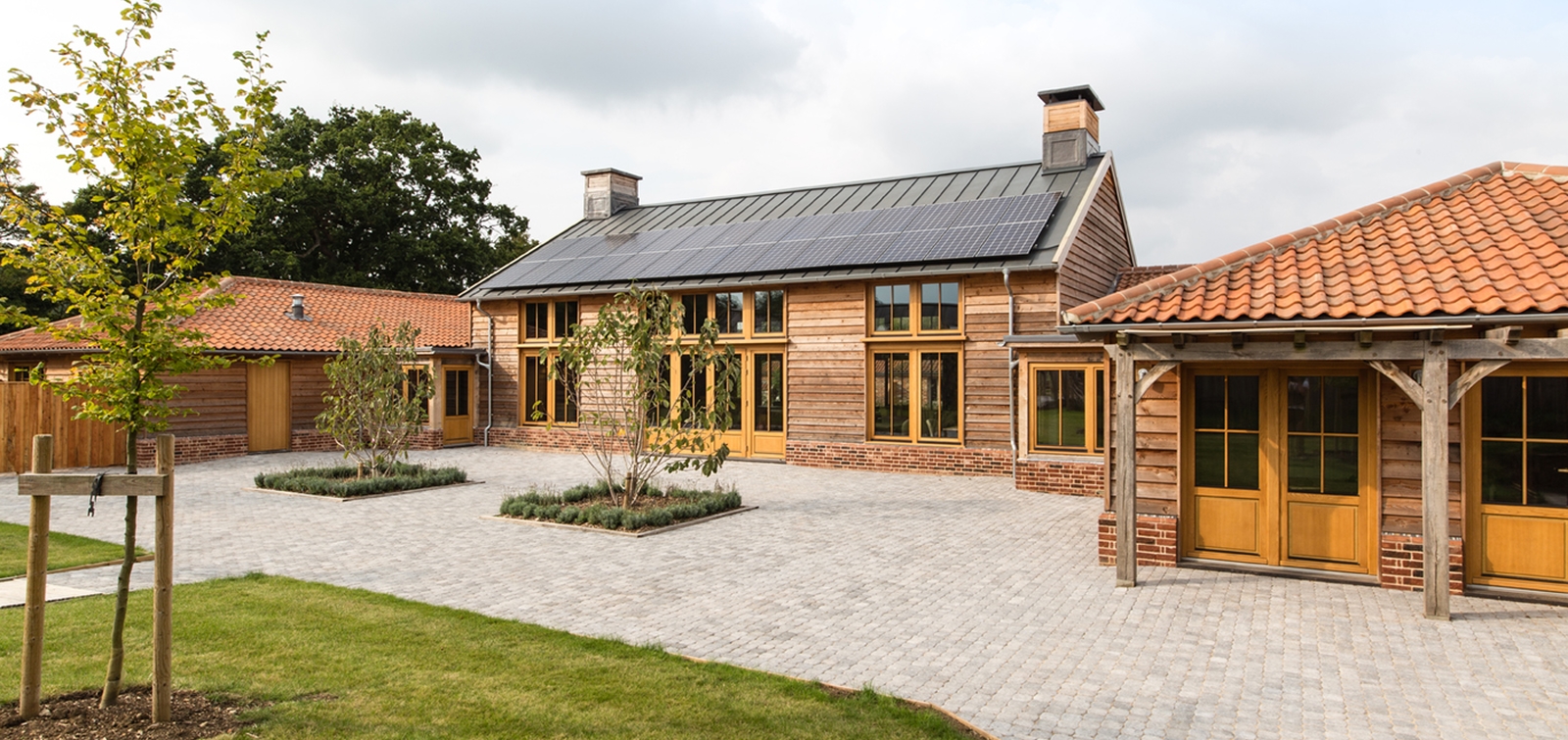 View more images
Ruth Bloomfield - The Times
"Decompress from the rigours of urban living"