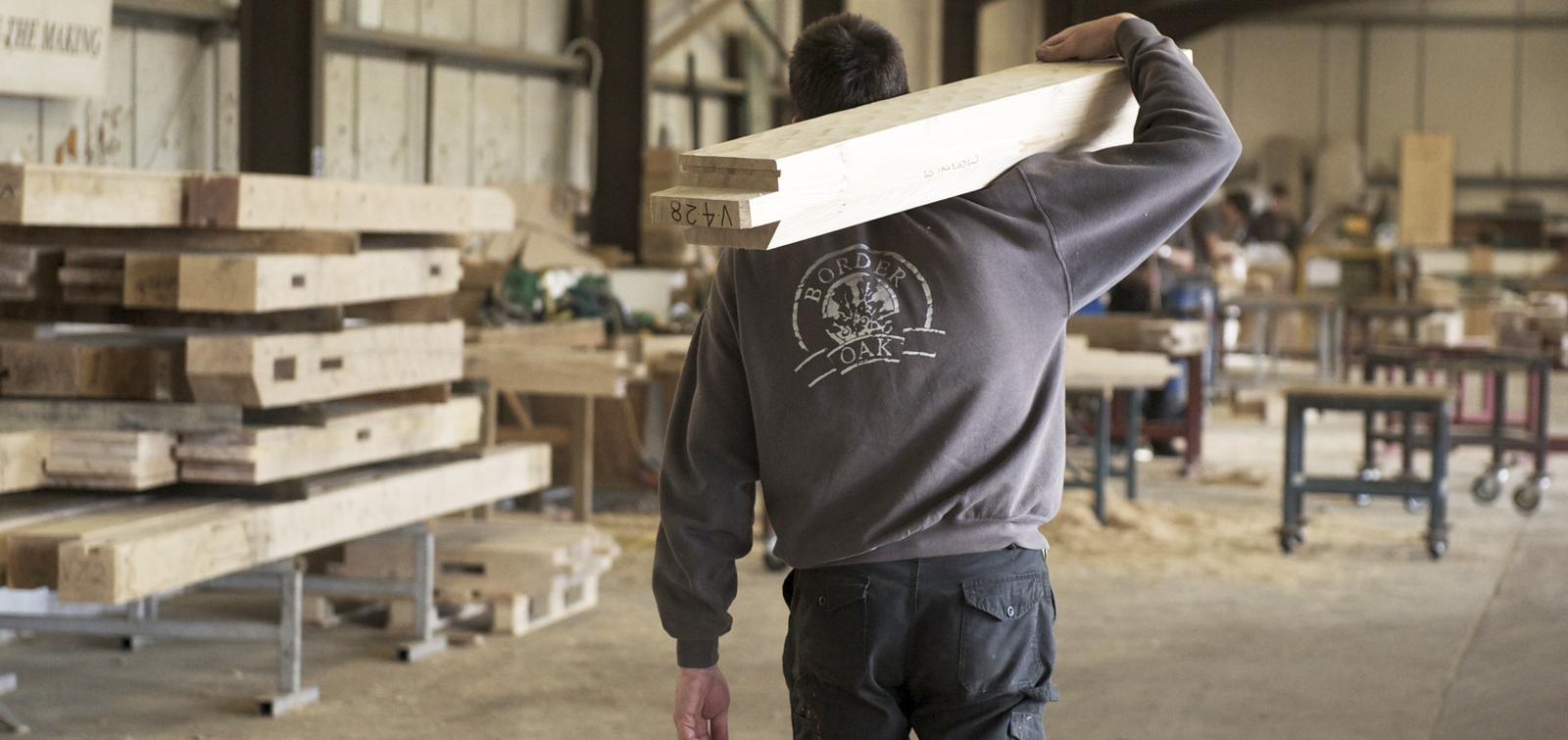 Carpentry positions available.
Due to our continued growth, we are looking for several carpenters to join our busy traditional workshop in Kingsland, Herefordshire.
Experience with green oak frame systems and traditional carpentry techniques would be an advantage, but full training will be given for those wishing to start/change a career too. 
Positions are available for both green oak framing carpenters and softwood panel fabrication carpenters, but we are also happy to hear from all sorts of carpenters (and potential carpenters) who might like to work within the wonderful world of oak framing for an award winning, industry leading company.
Please send CV's and all enquiries to: sarah.powney@borderoak.com