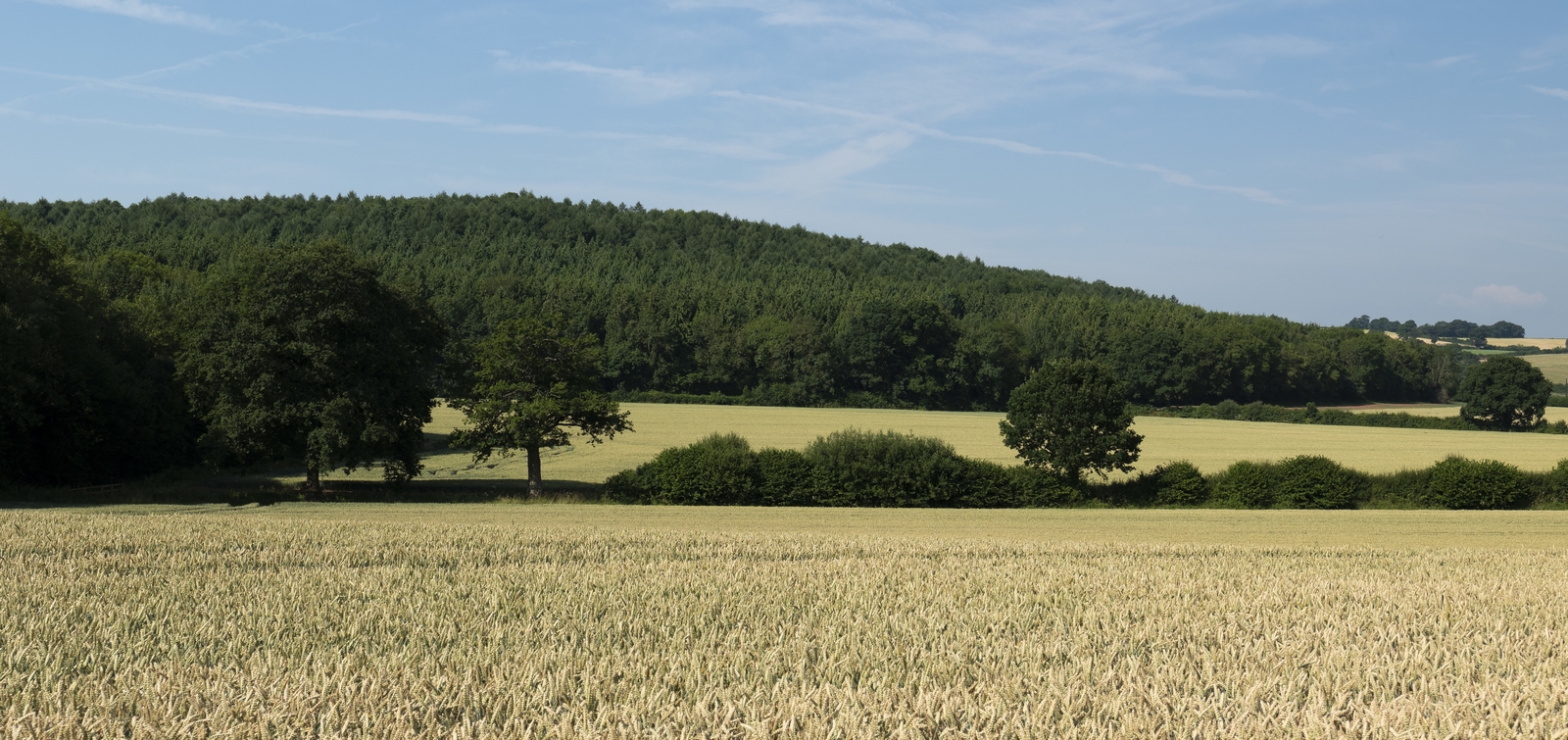 COVID-19 Update
6th May 2020
Dear All
We are open and working - just in a slightly different way!
Firstly, thank you for the lovely messages of support and understanding over the past few months - it has meant so much to us all. We really hope you are well and that the long Lockdown is still manageable for you.
This journal post is a quick update on the situation at Border Oak - we want you to know we are still working wherever and however we can.  We have been able to adapt quickly in response to the ever changing situation - in fact we have discovered (to our surprise) that we are actually pretty nimble and dynamic despite our 40 years! 
From the moment the Lockdown was announced we knew it was important to continue to work somehow, as many people are relying on us.  So the office has remained open and operating from day one, pretty much as normal (we have had to train Ben how to use the switchboard - good effort so far, but still room for improvement). Several of us are still working from home, and there are as many people at HQ as we have room to accommodate safely (we are very grateful for our ramshackle collection of offices that have grown organically as we have grown as a business - lots of different rooms for us to space out!)
So if you need to contact us please feel free to call the usual office number or drop us an email. There may be a slight delay in our responses, as we are experiencing more enquiries than normal,  but rest assured we will get in touch and love hearing about your exciting plans.
The Govt has explicitly maintained throughout this crisis that construction work should continue.  For a few weeks this wasn't possible because the industry supply chain effectively closed down or was redirected to essential work.  Fortunately over the past week a good proportion of our suppliers and trades are now beginning to reopen, with new 'safe' procedures in place  - which has helped us enormously.  We have worked with others to offer adapted services - for example, this week Jim undertook a virtual 'final inspection' with our warranty provider to allow our clients to move in to their completed cottage quickly.  It worked really well and might be something we can adopt going forward. 
But by remaining open throughout Lockdown in some shape or form Border Oak have been able to avoid the inevitable backlog and build up, and we were ready to restart construction and manufacturing pretty seamlessly.  This is important, otherwise the delays to clients' projects will be hard to catch up. 
However we also know that many industry suppliers and trades remain closed, and this is causing some logistical challenges. We are taking the time to investigate new suppliers as needed and looking how we can support others get back into action wherever possible.  By nature, many of the craftspeople we work with are already socially distant (often working alone in the back end of nowhere!) so it has been a pleasure to strengthen these relationships and work collaboratively to keep designing, making and building.
Of course the safety of our brilliant staff and great clients is always upper most in our minds.  This shapes every decision we make at the moment.  Guidance and directives have been issued by various bodies - we have studied them all and have adopted the strategies within the 'Site Operating Procedures' issued by the Construction Leadership Council and endorsed by Government. This has enabled us to reopen a small number of our construction sites.
I guess that we are incredibly lucky that almost all of the sites we work on are rural, small and don't rely on public transport - and that our craftsmen usually work in small crews.  Frustratingly until we can book accommodation for staff we are finding it difficult to work at long distances, but we are looking into alternative options for these sites, as our aim is to keep the wheels turning and continue to build beautiful homes for our clients across the UK and abroad.
We are confident that in the next few weeks more and more associated businesses will be able to open again, in some measure, and hope that the wider industry will continue to adapt and provide.
Covid 19 has reiterated to us, now more than ever, the true importance of 'home', and the tangible benefits of having a wonderful home that suits how and where you want to live.  The messages from past clients saying just how much their home has become their refuge, their joy and has made Lockdown bearable has been heartwarming for all of us.  Hearing how Border Oak properties have adapted to become homeschools, fully functioning home offices, 'holiday' houses (if you can't get away, holiday at home?!) 24 hour cafes and a fundamental place of safety is really wonderful.  We are looking forward to helping others transform how they live in the future - and seeing how this crisis changes what we all feel is important in a home. 
So in conclusion, we are open and working but just in a different way and with new obstacles to overcome. We all hope you stay safe and well, and look forward to hearing from you if you have a project in mind or have any questions about what we do. 
Keep an eye on the website and Instagram for updates and snippets of news each day. 
With our best wishes
Border Oak
A bit more information for you:
Oak Supplies
We have received new oak so have been able to complete current contracts and prepare for new projects. We work with sustainable oak merchants in both France and the UK and luckily our breadth of suppliers (many of whom we have worked with for decades), are still able to meet our advanced orders and timelines. We are also hoping to work with new suppliers who are also FSC and PEFC certified and accredited to give us additional flexibility. 
Our design team continue to work really hard so that we have the necessary construction and workshop drawings to try and minimise delays and maintain production timescales
Workshops and On Site
Workshop production (observing social distancing and recommended hygiene guidelines) is back up and running.  We are already up to approximately 80% capacity and have reintroduced this gradually so that everyone can get used to the new processes and requirements.  We are fortunate to have three separate workshops, plenty of space and passionate carpenters. The sunny weather has also been a blessing.
A handful of local construction sites have been reopened, but schedules have been adapted to spread labour safely.  Project managers and site crews have been briefed on expectations and requirements in line with the guidance issued by Govt. and industry bodies.  Deliveries to site are contactless and procedures on site have changed - no more bait hut banter.......
The Offices
We are fortunate that we operate a multi-discipline business (design, manufacture and construction) which has proven surprisingly agile.  We have been able to adapt and will continue to do so. 
Sadly we are not yet welcoming visitors to our offices or undertaking site visits.  Govt. advice does not yet support us holding normal  'face to face' meetings, but as soon as it does we will look forward to seeing you.  We are also not able to hold our usual Spring/summer schedule of open days.  We are looking at other ways to share our show homes though, so keep checking back for videos and photo tours.  We have also heard that the Homebuilding and Renovating Shows have been cancelled until 2021 - completely understandable, but we are keen to fill the gap for our clients and will get our thinking caps on.
Design work, quotations, specification detailing, procurement, planning applications, contract negotiations, outbuildings, porches, plots & house sales etc are all fully active.  Increased levels of enquiries has meant there may be a slight delay in response occasionally, but it is great to hear about all the projects you have in mind.  Home offices, studios, potting sheds, additional accommodation and outbuildings are particularly popular!  
Thanks to our technology infrastructure office staff are now working in around 25 different geographical locations, yet fully connected and networked - and this is working well.  Just two months ago this would have seemed impossible.  Lots of us have worked together in the same offices for over 20 years, so solitary working has taken some getting used to and I know that the office chat is being missed.  
We have noticed that our website and social media sites are having more visits and interaction than ever before and so we will aim to keep this live and busy. 
Thank you again for all your support.